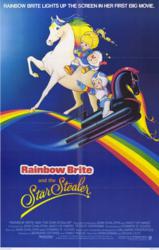 Delray Beach, FL (PRWEB) May 10, 2013
With television channels dedicated to cartoons around the clock, the magic of Saturday morning cartoons is a thing of the past. PosterNation.com invites its customers to relive favorite childhood memories with new retro posters inspired by 1980s cartoons.
Find posters that feature the Thundercats, Smurfs, Rainbow Brite, the Care Bears and many more. These are the perfect posters for children's bedrooms, offices or game rooms. Revisit 1980s childhood memories with these posters that also make great gifts.
Francois Buchs, co-founder of PosterNation.com, said, "Consumers want their children to experience the same toys and television programs they enjoyed as children. This is why we have seen the revival of many retro toys in the past years. Our new 1980s cartoon posters have already been a big hit."
In addition to selling posters and art prints, PosterNation.com also provides framing services. All frames are made in the USA with high-quality materials. A frame from PosterNation.com is a fraction of the cost of local framers so consumers can enjoy the same high-quality without paying high prices.