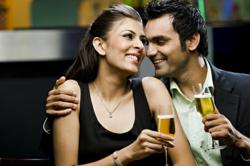 New Delhi, India (PRWEB) May 11, 2013
There's an old saying 'The hand that rocks the cradle, rules the world' which aptly eulogizes all mothers. That's why gratifying your mother is imperative, to show that love and appreciation that you hold for your cherished mother. Even if you reside far away from her, you can certainly send Mother's Day gifts to India on Mother's Day, online.
DelightGifts.in, a gifting portal recently conducted an online survey amongst their members and came up with list of top 7 most voted Unique Experiences as Mother's Day Gifting Ideas. The online survey was responded by 1000 members, 61% females and 39% males in the age group of 25 to 45 years from 5th May to 10th May 2013. The following is the top 7 list of gift experiences for Mother's Day.
# 1 Spa Experience and massages
#2 Saloon Experience such as haircuts, facials, manicures and pedicures
#3 Delightful dining experiences
#4 Weekend Getaways
#5 Yoga Classes
#6 Dancing Lessons
#7 Golf Lessons
For those of you who are more conservative, chocolates and flowers have always been perennial favorites. So, whether she like roses, orchids, petunias, primroses or lilies, there's whole lot of fresh flowers waiting to be delivered, in bouquets, baskets and vases.
But, do remember that every mother's needs and wants are different, so only a son or daughter can truly personalize a gift for her. Since these are gift experience vouchers, they make ideal last minute gifts. The gift vouchers can be purchased online and DelightGifts.in will deliver these via email or courier as chosen by the gift giver.
For further information, please visit http://www.DelightGifts.in.
About Delight Gifts:
Delight Gifts is owned and operated under the Company SPSL Infotech Pvt. Ltd. in Gurgaon, Haryana, India. The web portal http://www.delightgifts.in is an e-commerce portal with gift experiences and products where consumer globally can purchase gifts to be delivered in India. Having partnered with over 65 established brands, Delight Gifts offers over 500 gift experiences and products to consumers and corporate clients in India and across the world for delivery within India.
Primary Media Contact: Pooja Lal, pooja[at]delightgifts[dot]in, 91-124-4218526, 91-9560158526.