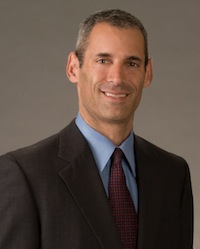 Investing in the safety of cyclists and the future of cycling is a smart decision.
(PRWEB) May 13, 2013
Atlanta personal injury lawyer Neil Kopitsky of Stokes & Kopitsky, P.A. applauds recent efforts to make Georgia roads safer for bike riders.
"Better riding conditions may encourage people to ride their bikes more often, and the benefits of cycling are undeniable," said Kopitsky, who has also been a competitive cyclist since 1986..
In Tifton, cyclists are being kept safer with some new road markings, reported WALB (4.24.13). The markings look like a person riding a bicycle with two arrows above it. They are designed to remind cyclists and drivers to watch their surroundings and be aware of each other on the road.
Specific roads were chosen for the cyclist silhouettes based on past incidents. Crash data had shown where the picture was needed, said WALB.
In Coweta County, local officials are looking to expand options for bike lanes and trails. They are also organizing rides that will take place at the Brown's Mill battlefield park development and in historic Senoia, according to The Newnan Times-Herald (4.7.13).
According the Centers for Disease Control and Prevention (CDC), more than 500,000 people are treated in U.S. emergency departments, and more than 700 people are killed as a result of bicycle-related injuries.
"Investing in the safety of cyclists and the future of cycling is a smart decision," said Kopitsky.
If you or a loved one has been seriously injured in a bicycle accident, contact the attorneys at Stokes & Kopitsky, P.A.in Atlanta. The firm's personal injury lawyers have helped many individuals, and/or their loved ones, obtain the compensation they deserve following accidents in Georgia. Contact Stokes & Kopitsky at 404-857-4762.
About Stokes & Kopitsky, P.A:
Stokes & Kopitsky, P.A. is a leading personal injury firm serving Atlanta and other areas of Georgia. The firm has successfully represented thousands of clients who have been injured due to the negligence of others. Clients are given personal attention from lawyers who make every effort to win them the maximum level of compensation, as well as the justice they deserve. To schedule a free consultation with an experienced Atlanta personal injury attorney, contact Stokes & Kopitsky, P.A. at:
Stokes & Kopitsky, PA 1175 Peachtree Street NE 100 Colony Square Suite 820 Atlanta, GA 30361 404-892-0014