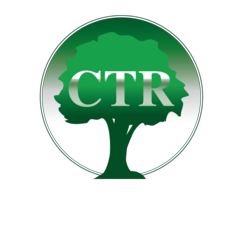 In some cases, our services would not make sense for someone who has a low amount of IRS taxes owed
Philadelphia, PA (PRWEB) May 12, 2013
Tax relief company CTR is offering free consultations to taxpayers through a new program to expand the reach of its assistance and help with tax debt. The company has started providing free consultations when management heard stories from senior case analysts that taxpayers were calling the company and expecting to have to pay to understand how to fix their problems.
"The goal of the program is awareness, more than anything else," said a CTR Spokesperson. "We want individuals to feel safe to call us, talk to us about their tax problems, understand the solutions that exist to help them and educate themselves. After that, they can continue with our program or decide not to. What's important is that they take the initiative to get assistance with their tax debt problem."
The company has already trained employees that will be helping individuals with the free consultations. Taxpayers will speak to senior case analysts who will field questions about tax debt issues. The company also helps taxpayers with tax preparation, audits and business tax problems. The free consultation program will also extend to those issues as well.
"Our Philadelphia tax lawyers and CPAs are reporting positive feedback after implementing this program, and it's time to take it company-wide," said a CTR Spokesperson. "Free consultations may sound like a novelty, but a surprising number of businesses in our industry do not offer them. Our corporate philosophy includes the idea that no customers should pay for a service if they're unclear about what they're getting. This program encompasses the spirit of that."
Once taxpayers have had a free consultation, they have two options, according to CTR management. The individuals can sign up for a financial investigation to determine the appropriate evidence to present to the IRS to reach a tax settlement. Or taxpayers can utilize the information received during the free consultation to attempt to solve their debt problems on their own.
"In some cases, our services would not make sense for someone who has a low amount of IRS taxes owed," said a CTR Spokesperson. "Individuals who need a wage garnishment lawyer are encouraged to sign up for the program, but there's no obligation during the consultation to do so. That is what makes this program special."
CTR offers tax debt resolution and tax services for individuals and businesses across the United States. The company uses a three step program to create personalized strategies to help taxpayers settle their IRS debt. The company offers many services, including: state and federal tax debt resolution, IRS audit defense, tax preparation and bookkeeping.