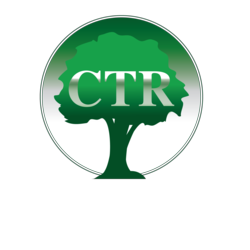 CTR offers tax debt resolution and tax services for individuals and businesses across the United States.
San Francisco, CA (PRWEB) May 13, 2013
Any good tax debt relief program is one that takes care of an individual's past, present and future. CTR is now offering an IRS debt relief service that provides comprehensive protection to anyone that owes unpaid back taxes to the federal government. This new initiative is the result of the combined efforts of tax professionals in several company offices across the nation. These tax experts incorporated feedback from client cases to ensure that the new version would provide stronger service to each individual looking for tax help.
"We refer to this new program as comprehensive because not only does it involve every phase of a client's tax debt story, but it also because it addresses all of a taxpayer's needs," stated a CTR spokesperson. "An individual that has just begun to accrue debt is in a different place than one who has received a notice of federal tax lien. These cases need to be handled with different levels of urgency within the same complete approach. That very concept is at the heart of the new service."
As soon as a tax professional at one of CTR's locations is contacted by a taxpayer, the experts begin with the first part of the new program's process: the investigation. This critical step was put in place to allow tax attorneys to understand what caused a client's debt, which leads to the best IRS debt relief option available. When the company started development on this new service, the main goal the executives had in mind was to perform every part of the process with precision, care and an extreme attention to detail as they work toward solving a state or federal tax plan.
CTR's devotion toward looking to the future is tied into this new program. The company offers its services like income tax preparation and follows up with every client to ensure that their resolution, whether a Currently-Non-Collectible status or a state tax payment plan, ends up settling their tax debt balance within the terms of the agreement. With regular phone calls and other contact from a talented tax debt specialist, state or federal tax problems can become a thing of the past.
CTR offers tax debt resolution and tax services for individuals and businesses across the United States. The company uses a three step program to create personalized strategies to help taxpayers settle their IRS debt. The company offers many services, including: state and federal tax debt resolution, IRS audit defense, tax preparation and bookkeeping.