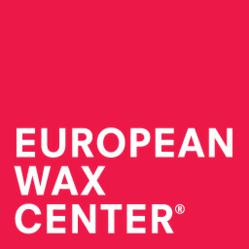 Las Vegas, NV (PRWEB) May 11, 2013
European Wax Center, the leader in healthy waxing, recently enjoyed its Grand Opening in Las Vegas, Nevada on South Rainbow Boulevard and the 215. To celebrate its Grand Opening, the Vegas business provided a week of complimentary body waxing to all guests interested in hair removal.
"We're so excited to continue our growth in the Vegas market," says owners Amy Berberich and Traci Swanson, "once the community sees how professional our waxing is and how affordable we are, we know they won't be going anywhere else." Berberich and Swanson are so confident in the quality of their staff that European Wax Center Las Vegas-Rainbow is offering free waxing in Las Vegas, Nevada to all first time guests in the Las Vegas area. European Wax Center Las Vegas-Rainbow is the owner's third location, with a 4th at Henderson Galleria currently under development.
New guests interested in trying out the wide range of waxing offered can stop by anytime to take advantage of the free hair removal in Vegas, NV at European Wax Center Las Vegas-Rainbow. Men may choose between nose, ear or eyebrow waxing, while women may choose between underarm, eyebrow or bikini waxing. This offer is valid for local Las Vegas residents only.
European Wax Center is a leader in upscale waxing and offers convenient, professional body waxing in Las Vegas, NV at affordable pricing. The Center never double dips and uses their exclusive purple Comfort Wax, designed in France. The hard, strip-less wax is 100% alcohol-free and sticks only to the hair for virtually pain-free hair removal.
To learn more about the Free Wax Offer, guests can stop by European Wax Center Las Vegas-Rainbow at 6965 S. Rainbow Boulevard, Las Vegas, NV 89118, or call 702-778-5700 for more information.
About European Wax Center:
European Wax Center is the Ultimate Wax Experience offering comfortable, healthy waxing and the European Wax Center exclusive four-step Comfort Wax™ hair-removal system. Every service restores and rejuvenates skin while leaving it smooth and hair-free for weeks on end. Developed in Paris, the proprietary Comfort Wax™ is a hard wax that clings to the hair, not skin. Guests can enhance their experience and preserve their results with the European Wax Center line of high-end products.
European Wax Center was founded by David Coba, Joshua Coba and Jessica Coba, who spent more than 10 years developing the Ultimate Wax Experience that features a high-quality wax, high-end products, a clean, professional environment, full-privacy Wax Suites, and efficient service. Today, European Wax Center is recognized as the leader in comfortable, healthy waxing and a national brand franchise. European Wax Center was ranked No. 82 in the 2011 Inc. 500 list of the fastest-growing private companies. The Company was also named No. 1 Franchise, and ranked No. 7 in its industry by Inc. magazine.
Contact:
DigitalPRNow(at)gmail(dot)com
(641) 715-3900 Ext:848371#