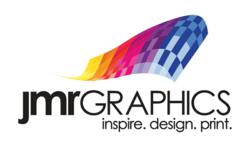 You need to stand out and make sure that people will remember your brand.
Bohemia, NY (PRWEB) May 13, 2013
On May 13, nationwide truck wraps manufacturer, comments on an article from Business News Daily on how real-time marketing is changing the industry.
An article from the Business News Daily discusses the findings from an eMarketer report about real-time marketing. About 72 percent of companies said that they believe real-time marketing to be an effective way to advertise their brand or business. The study found that 46 percent of consumers were more interested in a brand after exposure to a real-time campaign. In addition, the percent of customers likely to purchase a product increased from 23 percent before seeing the campaign to 37 percent after.
An example of real-time marketing success is a tweet by Oreo during the Super Bowl blackout, which created a lot of positive publicity for the company. "Marketers are realizing that the big moments that happen on social are very fleeting and quick. If you can capitalize on those and be a part of them, that's really the next level," says Guy Slattery, executive vice president of marketing at A&E Network.
Representative TJ Pannell from JMR Graphics, a truck wraps manufacturer says that it's important for brands to expand their exposure beyond traditional advertising. "It's all about getting creative and maximizing your opportunities to reach customers," he says. "You need to stand out and make sure that people will remember your brand."
JMR Graphics is an award winning Nationwide 3M Certified Manufacturer of Graphics for over a quarter of a century. We specialize in branding companies through Fleet Graphics, Vehicle Wraps, Architectural Wall Graphics, Promotional Window Clings, Floor Graphics, Event Signage and much more. We offer a variety of 3M Graphics Films, which are specially designed for most surfaces that require a changeable, short and long-term application. Our exceptional "Turn Key Service" is backed with a 3M MCS Warranty to give you peace of mind when you need optimum performance for the intended life of your graphics. With our state-of-the-art, cutting-edge facility we inspire our clients by providing creative design, custom-printed graphics and handle a network of nationwide installers. JMR Graphics provides expert capabilities and capacities needed to meet any graphic challenge.
#####