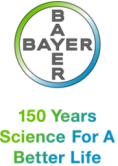 The concentration of innovation and development efforts at the Research Triangle Park campus will allow Bayer CropScience to leverage knowledge and increase collaborations among scientists to grow a healthier world in which we live, work and play.
Research Triangle Park, NC (PRWEB) May 13, 2013
With the expansion of its North American headquarters in Research Triangle Park, Bayer CropScience continues to develop sustainable solutions for farmers around the world as well as the for the communities where we live, work and play. The crop protection company celebrated the opening of its new Development North America facilities and laboratories this past week. These facilities boast 40,000 square feet of space in which nearly 70 scientists will conduct crop protection and environmental science research, including pest and turf and ornamentals management. The renovations and remodeling, a combined investment of $16.1 million, will allow Development North America to serve as the global center for seed growth formulations as well as the U.S. center for product safety and seed growth technology.
"The agriculture community, professional pest managers and amateur gardeners stand to benefit greatly from expanded facilities and research capabilities," said Dr. Bob Graney, head of Development North America for Bayer CropScience. "The concentration of innovation and development efforts at the Research Triangle Park campus will allow Bayer CropScience to leverage knowledge and increase collaborations among scientists to grow a healthier world in which we live, work and play."
During the opening celebration, Dr. Graney was joined by Dr. Adrian Percy, global head of Regulatory Affairs, and Development North America employees as they demonstrated the role that the facilities and laboratories will play in Bayer CropScience's overall research and development strategy. In addition to studying seed growth, scientists will work with some of agriculture's brightest minds on human and environmental safety.
"Crop sustainability, environmental management and ensuring a strong global food supply are just a few of the reasons Bayer CropScience decided to further invest in the Development North America laboratories," said Percy. "New and renovated facilities will give us increased capabilities to develop agricultural products for the North American and global markets. Sophisticated safety evaluation is one of the first and most important steps in generating a food supply that can be safely grown, transported and consumed. Our scientists will be equipped with the knowledge and tools necessary to utilize research to benefit an exponentially growing population for years to come."
Development activities in the new facilities include testing and developing new chemistries for seed growth formulations and performing a range of safety studies to ensure Bayer CropScience products are safe both to the environment and consumers. Dedicated laboratory space will also allow for research on formulations to protect homes, businesses and recreational areas from a variety of pests.
For more information on Bayer CropScience, visit http://www.bayercropscience.us or check out the newly launched Bayer CropScience social media hub, connect.bayercropscience.us.
About Bayer CropScience
Bayer is a global enterprise with core competencies in the fields of health care, agriculture and high-tech materials. This year the company is celebrating 150 years of Bayer – consistent with its mission "Bayer: Science For A Better Life". Bayer CropScience, the subgroup of Bayer AG responsible for the agricultural business, has annual sales of EUR 8,383 million (2012) and is one of the world's leading innovative crop science companies in the areas of seeds, crop protection and non-agricultural pest control. The company offers an outstanding range of products including high value seeds, innovative crop protection solutions based on chemical and biological modes of action as well as an extensive service backup for modern, sustainable agriculture. In the area of non-agricultural applications, Bayer CropScience has a broad portfolio of products and services to control pests from home and garden to forestry applications. The company has a global workforce of 20,800 and is represented in more than 120 countries. This and further news is available at: http://www.press.bayercropscience.com.
Contact:
Media can utilize the hotline at 1-866-99-BAYER
(USA-BCS-2013-0137)
©2012 Bayer CropScience LP, 2 T.W. Alexander Drive, Research Triangle Park, NC 27709. Always read and follow label instructions. Bayer (reg'd), the Bayer Cross (reg'd) are trademarks of Bayer. For additional product information call toll-free 1-866-99-BAYER (1-866-992-2937) or visit our Web site at BayerCropScience.us.
Forward-Looking Statements
This release may contain forward-looking statements based on current assumptions and forecasts made by Bayer Group or subgroup management. Various known and unknown risks, uncertainties and other factors could lead to material differences between the actual future results, financial situation, development or performance of the company and the estimates given here. These factors include those discussed in Bayer's public reports which are available on the Bayer website at bayer.com. The company assumes no liability whatsoever to update these forward-looking statements or to conform them to future events or developments.