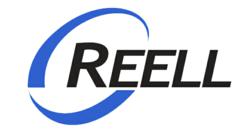 Reell was selected for it's excellence in small package motion control...
Saint Paul, MN (PRWEB) May 14, 2013
Reell Precision Manufacturing, a world leader in small package position control, is proud to have been featured as the premier motion control provider on the television program "The World's Greatest".
The program, which airs weekly on the Ion Television Network, showcases companies that are considered to be the best in their field. Reell was selected for its excellence in small package motion control, as well as its commitment to ethical behavior.
Originally broadcast on April 25th, the segment is now available online on YouTube and via the Reell website.
Reell Precision Manufacturing provides high-quality innovative solutions to transmit torque, control angular position and protect delicate components from excessive force. Combining the world's most precisely controlled torque technology with the industry's most experienced engineering team provides a perfect product fit in customer applications. Reell's patented technology is widely used in the consumer electronics, automotive, office automation, and medical industries.
Follow Reell on twitter: @reell