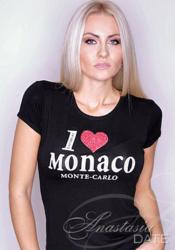 We must make sure that the systems are kept running smoothly and securely so that all 4 million of our members can enjoy their online dating experiences without any disruption
(PRWEB) May 12, 2013
Internationally renowned dating service AnastasiaDate will soon be implementing plans for a recruitment drive to increase their team of professionals. The company who has experienced massive growth of over 220% in the last year has reported that they need to expand their team to ensure their state of the art dating service can continue to cope with the extra demand.
Initially AnastasiaDate will be looking to recruit staff with excellent technical expertise and experience so they can join the team responsible for developing and maintaining their state of the art dating website. The company is also very active on all social media platforms and has a popular Google Play app, so they are keen to find candidates who have a wide level of internet and technological experience.
The second phase of their international recruitment drive involves finding high quality and experienced individuals who can join their ever-expanding customer service team. The company prides themselves on the highest level of support and assistance their members receive. Having over 4 million AnastasiaDate members ensures that their existing Customer Service team is kept incredibly busy! These new recruits will help to ensure no customer is kept waiting.
These new positions were created as a direct result of the massive growth in membership AnastasiaDate has experienced over the past twelve months.
AnastasiaDate Chief Communications Officer, Lawrence Cervantes said, "Our website receives over 10 million visits per month! We must make sure that the systems are kept running smoothly and securely so that all 4 million of our members can enjoy their online dating experiences without any disruption. So far we have been lucky not to have had any technical problems and this is due to the great work of our expert IT team. We want to maintain that record."
AnastasiaDate is a popular website serving international clients on a 24 hour, 7 day per week basis. Their international customer services team, therefore, has to be available at any time too.
AnastasiaDate members also enjoy a high quality dating experience with secure membership and opportunities to meet beautiful women from all over the world and chat to them. Their video chat service and their Google Play app are both extremely popular amongst members.
The company is sure that their new AnastasiaDate recruits will be able to slot easily into their tough work schedule. They plan to employ only the best candidates who have a wealth of experience and knowledge in the dating industry.
Everyday new members are registering so they are looking for candidates who are able to cope with the high workload. Their new technical team members will be part of a highly experienced team who work tirelessly to ensure the site is up and running day and night. As an international site, they do not have the luxury of downtime. They must be available and ready to keep things running to suit any time zone.
Online dating is enjoying a massive surge in popularity at the moment and the company is certainly benefiting greatly from this trend. However, their quality of service and vast international clientele suggests they are also doing well because of the excellent and effective online dating service they are providing.
About Anastasia Date
AnastasiaDate is a premium, international dating website helping singles to find romantic companions with beautiful women from all over the globe. The company now enjoys over 4 million international members. Their popular website attracts over 10 million visits per month. AnastasiaDate provides their members with a safe, secure and pleasant online environment for members to meet their romantic partners. The company are known for the high levels of customer service to their international clientele as well as their state of the art website and social media sites which include video chat and a popular mobile app for Google Play store.