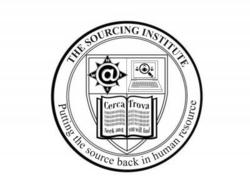 Atlanta, GA (PRWEB) May 13, 2013
Hire4ce, Inc., a leader in contract sourcing and recruitment solutions, announced today its new executive search firm division; specializing in nuanced sourcing and recruiting solutions for placement of Talent Acquisition Leaders, and other mission critical executive talent.
Co-founder Rob Delp says, "Our value proposition is the back-end Sourcing POD support made of the most highly specialized sourcers in the world, fully dedicated to only searching for highly targeted talent. Our unique market differentiator is our cutting edge sourcing 2.0 techniques, especially with our unparalleled social media outreach and strategy."
Co-founder Shally Steckerl, a globally recognized recruiting leader over the last 16 years, has helped build up talent identification efforts for most of the Fortune 100 including Microsoft, Google, Coca-Cola, Cisco, Motorola, and over 200 other organizations leading the search for talent. As one of the foremost subject matter experts on souring, Shally will oversee this next generation search firm's sourcing POD while globally recognized recruiting thought leader, Chris Pritchard, will take charge of the front-end recruitment process.
Steckerl states, "My team of elite sourcers, trained in the most advanced sourcing methods through The Sourcing Institute and utilizing the most powerful tools, will produce the best candidates in the marketplace for our clients."
Chris Pritchard, author of 101 Strategies for Recruiting Success and a recognized expert in Diversity, recruiting, and talent acquisition with over 20 years of experience, will be client facing.
Pritchard says, "Our search focus is so specific that our clients will have these mission critical roles filled in a timely manner, improving their bottom line by reducing time-to-fill cost, and, with such top talent placement, business will be able to continue to move forward uninterrupted."
Hire4ce's executive search firm boasts of offering the most flexible financing options for its customers. Clients will be able to choose from retained, contained, contract, and contingency options.
Delp says, "Unlike most firms, we allow our clients to choose payment options that fit their budget and goals. This allows us to offer our best-in-class services to any size company."