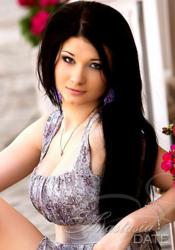 Our team are certain it's because we have created such a personalised and safe way for individuals from all over the world to enjoy their online dating experience
(PRWEB) May 14, 2013
Literally, millions of men are finding their perfect partner as a result of the high quality dating services they receive as members of Anastasia Web. AnastasiaDate is an internationally popular dating site introducing men to beautiful women from all over the world. The company are renowned for their safe, secure and high quality online dating service.
With over 4 million members enjoying the benefits of Anastasia Web, the company are experiencing continued growth and success. Their dedicated and experienced team of over 400 employees who are based in their headquarters and all over the world, are kept busy twenty-four hours a day, seven days a week making sure their clients find the perfect, beautiful woman to meet.
Chief Communications Officer of AnastasiaDate, Lawrence Cervantes told us, "Anastasia Web is experiencing a massive surge in popularity at the moment. Our team is certain it's because we have created such a personalized and safe way for individuals from all over the world to enjoy their online dating experience. We're proud that we have created a comfortable environment for them to be able to search, browse and meet their perfect partners online."
Millions of their male members in the United States have reported how pleased they are with the Anastasia Web experience. Their social media platforms are particularly popular, as is their brilliantly designed and developed Google Play app for those members who like to keep up with their online dating via mobile web.
Anastasia Web is known for their vast selection of beautiful eligible women who are registered with them, all looking to find their perfect man. Romances are their aim and the team at AnastasiaDate certainly know how to make sure romance is what their customers will experience.
For over two decades now, the company have been helping people from all across the globe meet and chat to other singles that are looking for romantic companionship. They are regularly receiving wonderful romantic member success stories of couples from either side of the Atlantic who have found love. There is no doubt that Anastasia Web is the place to go if you are looking to connect with and possible meet someone on a more international level.
On a daily basis, over 1.5 million conversations are exchanged! Anastasia Web is a massively popular dating service. Their video chat facilities are particularly popular, providing their members with the opportunity to have real conversations with potential partners.
The number of beautiful women who are signing up with Anastasia Web is increasingly on a daily basis too. Just a quick look on the website will reveal how many hopeful singles are signing up for this popular international service.
Online dating is one business sector which is experiencing massive growth at the moment. There is little doubt that the high quality service provided by Anastasia Web is why they are such a popular option for international singles.
About Anastasia Date
AnastasiaDate is a premium, international dating site helping singles to find romantic companions with beautiful women from all over the globe. The company now enjoy over 4 million international members. Their popular website attracts over 10 million visits per month. AnastasiaDate provide their members with a safe, secure and pleasant online environment for members to meet their romantic partners. The company are known for the high levels of customer service to their international clientele and their state of the art website and social media sites which include video chat and a popular mobile app for Google Play store.