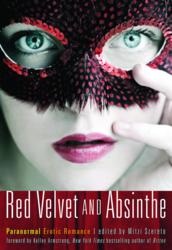 (PRWEB) May 12, 2013
Cleis is proud to announce new deals on Kindle for more than ten romantic titles. Give her what she really wants this Mother's Day with Cleis classics. Since the sweeping sensation of the 50 Shades trilogy, more mothers than ever before have been exploring explicit fiction. It seems e-books also account for the rise in popularity of the genre with mothers, as Kindles and Nooks allow for discreet reading, even on public transit.
For those readers who enjoyed Fifty Shades (or those who didn't), Shanna Germain's Bound by Lust might be especially appealing, and people looking for something a bit sweeter (perfect for a romantic thank you on her special day) will love Best Erotic Romance 2013 (Kristina Wright). Other interesting titles include Red Velvet and Absinthe and Carnal Machines.
Mother's Day should be all about her, so make sure she enjoys the day with a few moments of quiet time alone with her Kindle.
Cleis Press publishes provocative, intelligent books across genres. Whether literary fiction, human rights, mystery, romance, erotica, LGBTQ studies, pulp fiction, or memoir, you know that if it's outside the ordinary, it's Cleis Press.