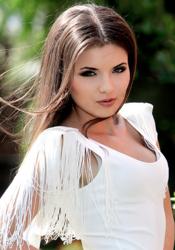 (PRWEB) May 17, 2013
The strategy team of popular online dating giant, Anastasia International, recently announced their newest tactics and plans for continuing to provide a high quality service to their 4 million customers all over the globe.
The popular online dating site experiences over 10 million visits from members on a monthly basis so the team have to be constantly developing and improving the service to meet the needs of their Anastasia International clients.
Mark Brooks, who is the Chief Strategy Officer for Anastasia International, spoke about the new strategies recently. He is a well-known and highly successful online dating industry expert/analyst who has been working with the Anastasia strategy team to make sure the company stays firmly ahead of its competitors in terms of service and technology.
Mr Brooks said, "The strategy team and I have been working hard to make sure Anastasia International use all the newest technology and techniques available to the online dating industry. I have been working in this sector for many years now and know the importance of keeping up with technology so that our service meets the demands of today's internet traffic and the high demands of our valued members."
"Today, online dating is the most popular way to meet people and find a romantic partner. Everyone is used to being online, we all have laptops and most people are now using mobile web on a daily basis. Our new strategies include further improvements to the popular Anastasia International Google Play app we recently developed."
Other strategies mentioned were improvements to the online web chat facility, a popular part of their premium membership service which is used extensively by their Anastasia International clientele on a twenty-four hour basis.
Anastasia International is also implementing effective strategies for social media. They are looking at further app development and they are considering suitable technologies for improving the operating speed of their website. On a more personal level, the company are also taking a close look at their customer service and membership offering. They are determined to continue to improve and maintain the high regard and popularity amongst their customers.
In addition, the company are working hard to make sure their services to international clients meet the varying needs, aspirations and expectations of their members from country to country. Serving such a vast geographical area is not easy but Anastasia International is clearly doing an excellent job of it.
Different languages and time zones are all details which could create very real barriers to successfully introducing their clients to each other on an international basis. However, they have put into place effective tools and services so that regardless of their location, members of Anastasia Date receive the same high quality dating experience.
Men from all over the globe are successfully finding, connecting with and talking to beautiful women from all over the world. Many of these lucky singles have found romance too. Anastasia international is known for their safe and secure global dating service and as a result of their professional and dedicated strategy team led by Mark Brooks, they continue to remain popular.
About Anastasia Date
AnastasiaDate is a premium, international dating site helping singles to find romantic companions with beautiful women from all over the globe. The company now enjoy over 4 million international members. Their popular website attracts over 10 million visits per month. AnastasiaDate provide their members with a safe, secure and pleasant online environment for members to meet their romantic partners. The company are known for the high levels of customer service to their international clientele and their state of the art website and social media sites which include video chat and a popular mobile app for Google Play store.