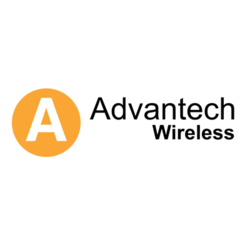 Montreal, Canada (PRWEB) May 10, 2013
In order to meet the growing demand for its newest line of world leading Solid State Power Amplifiers featuring GaN Technology and next generation Discovery VSAT Hubs with A-SAT Optimization, Advantech Wireless Inc., a global wireless solutions provider for Satellite, RF Equipment, Microwave Troposcatter and Point-to-Point Systems, today announced the opening of its new headquarters office in US.
The new office is located in the Washington, DC area at 8756 Virginia Meadows Drive, Manassas, VA 20109. The office number is +1 703 659 9796.
"As a global company, we are committed to creating best in class technologies to meet and exceed our customers' needs" affirms David Gelerman, CEO at Advantech Wireless. "The new office will provide Manufacturing, Customer Service and Support as well as Sales, Training and finished inventory stock for fast deliveries and convenience for our customers. It will improve Advantech Wireless' ability to serve our fast growing US customer base".
For both commercial and military needs, Advantech Wireless is uniquely positioned to satisfy the most demanding requirements, on land, air or space. Advantech Wireless is delivering real-world solutions today with more than 20 years of proven field technology and main offices in North America, United Kingdom and Latin America.
About Advantech Wireless
Advantech Wireless, an ISO 9001: 2008 certified corporation, is the leading-edge wireless broadband communications solution provider since 1988. Advantech Wireless is designing, manufacturing and deploying networking for broadband connectivity, broadcast solutions, video contribution and distribution, mobile 2G, 3G, LTE backhaul and DTH & DTT video distribution, using satellite and terrestrial wireless communications. Products include: Next Generation VSAT Hubs and Terminals, World-leading GaN technology High Power Amplifiers, SSPAs, Block-Up Converters (SSPB), Frequency Converters, Satellite SCPC Modems, Fixed and Deployable Antennas, Antenna Controllers, Terrestrial Microwave Radios, Routers and Ruggedized Products. For further information please visit the company's web site at: http://www.advantechwireless.com/news/.