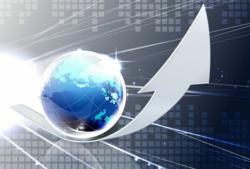 By the mid-2000s, we shifted our focus to a business model that delivers premium 24/7 live support to our customers
Dallas, TX (PRWEB) May 10, 2013
ITX Design is an established hosting company and custom website design specialist based out of Fredericksburg Virginia, and their primary focus is managed hosting as well as eCommerce solutions though they do offer VPS and dedicated hosting services in addition to custom website design. The first quarter of 2013 has been a record breaker, and ITX Design has since expanded their line of products.
Without the ample resources that hosting monsters like Godaddy and FatCow, small hosting and custom website design companies have to always be striving for innovation to attract new customers. For managed hosting and cloud services provider ITX Design, distancing themselves from larger providers takes a complete arsenal of different tactics and tools.
"On all of those services we can't compete on price because you've got very large players that can price just anybody they want out of the market if they so choose," said Doug Davis, CEO.
"In order to expand our product line we need to create a premium service that we can offer to all of our customers. That's not just to suggest customer service in general, but our complete line of packages, and the managed services we offer to our clients. We need to use weapons that make us far superior than our competition that we might come up against approaching potential clients."
CEO Davis added that he is constantly looking for more option to better ITX Design operations for his clients, and that expanding services to include custom website design services to small businesses ha done just that.
"A small business simply wants their website functioning with no unexpected surprises or down time, and they really don't care how. The bigger operations take a harder look at their objectives, and we have the confidence to say that our team of professionals can please even the most discriminating client." CEO Davis added. "When we're selling hosting or website development packages to our customers, we know they have high expectations for great customer service."
ITX Design started hosting websites in early 2001, and it has grown with the hosting and website development industries from there, CEO Doug Davis added, "By the mid-2000s, we shifted our focus to a business model that delivers premium 24/7 live support to our customers."
To discover more about the growing line of digital products being offered by ITX Design, simply visit http://www.itxdesign.com , or call 1-866-577-1442