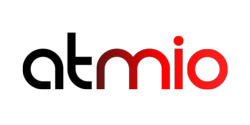 Atmio's dynamic landing page implementation is very simple to use. - Jason Lim, CEO of Epita PTE LTD
Santa Clara, CA (PRWEB) May 13, 2013
Atmio today announced the immediate availability of dynamic landing pages – the ability to populate content on mobile landing pages from an external system or database. Advertisers now can easily create landing pages with content that changes on-the-fly – for example, showing current inventory levels, showing current pricing, showing events for that week, showing information for a specific subscriber, etc.
"Atmio's dynamic landing page implementation is very simple to use," said Jason Lim, CEO of Epita PTE LTD. "With it, we were able to easily pull content from our database to display on mobile landing pages. Atmio enabled us to quickly launch a new product, which we expect will generate significant additional revenues for us."
Creating dynamic landing pages in Atmio is a simple 3-step process. Atmio's customers first connect their system or database to Atmio using Atmio's JSON-based API. For connections to systems or databases behind corporate firewalls, Atmio can use technologies such as Microsoft's Windows Azure Service Bus.
The next step is to create a landing page template, specifying the fields in the external database from which to populate text, images, and URLs. Fixed content can be interspersed at will with dynamic content.
The last step is to call the landing page. Upon access of the landing page's URL, Atmio will automatically grab the needed content from the external system or database and display it on the landing page.
All Atmio targeting and optimization capabilities – location targeting, day-parting, A/B split testing, etc. – can be used with dynamic landing pages.
There is no additional charge to use the new database connectivity in Atmio.
About Atmio
Atmio's easy-to-use software platform empowers Performance Marketers and Agencies to rapidly create, target, and optimize mobile rich media ads and landing pages, resulting in higher-quality leads and increased conversions. Atmio is headquartered in Silicon Valley and can be contacted at +1-408-755-5710 or visit http://www.atmio.com.