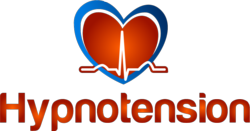 Stress can be a powerful motivator, but it also affects blood pressure - both directly, as well as encouraging obesity through emotional eating. At Hypnotension, we help people deal with the emotional and lifestyle factors underpinning high blood pressure
(PRWEB UK) 19 May 2013
Hypnotension has warned that pressure to succeed in school may by contributing to an increase in high blood pressure and obesity in teenagers.
The warning comes in the wake of research by the University of Göttingen Medical Centre into high blood pressure and quality of life.
Their study of 7,688 boys and girls ages 11 to 17 found that 10.7 percent had high blood pressure - twice the number expected.
Adolescents with hypertension were more likely to be obese and less physically fit than those with normal blood pressure. They spent more time watching TV or playing video games.
But unexpectedly, those with high blood pressure were often more academically successful than those with normal blood pressure.
High blood pressure is a leading cause of death worldwide, with World Health Organisation statistics showing it accounts for nearly two thirds of strokes and half of all heart disease.
It can remain symptomless for years, so half of people with high blood pressure are unaware that they have it.
The researchers say the data supports the emotional repression theory of hypertension, which underpins the Hypnotension approach to lowering blood pressure naturally.
Repression of emotions may lead people to rate their quality of life higher and at the same time lead to higher blood pressure.
Rob Woodgate, co-creator of the Hypnotension Programme, says, "In our current cultural and economic climate, teenagers feel an immense pressure to succeed at school, and whilst it's worrying that we are seeing double the expected number of students with high blood pressure, it's not surprising."
"This research strongly suggests that the pressures of school have driven the most successful students at the expense of their health."
"Stress can be a powerful motivator, but it also affects blood pressure - both directly, as well as encouraging obesity through emotional eating. At Hypnotension, we help people deal with the emotional and lifestyle factors underpinning high blood pressure so they can lower their blood pressure naturally."
The Hypnotension Programme is a one-to-one therapy delivered by a qualified hypnotherapist. They have the skills needed to help people make the behavioural, motivational and emotional changes needed to tackle the common high blood pressure causes.
The Hypnotension Practitioner looks at a variety of emotional and lifestyle factors to establish which is likely to be causing or maintaining high blood pressure (Hypertension). These lifestyle factors are then targeted using specific cognitive and hypnotherapeutic techniques to help reduce the clients blood pressure towards more normal levels.
The Hypnotension Programme is a hypnotherapy cpd course recognised by leading Hypnotherapy Professional Associations worldwide. Hypnotension already has hundreds of specially trained practitioners around the globe, with more taking the training every day.
Certified Hypnotension Practitioners are all fully qualified and insured hypnotherapy or NLP professionals, who meet the occupational standards for their country. Members of the public can check their practitioner is bona fide by confirming the Hypnotension 'seal of approval' on the practitioners website shows today's date, or by confirming the person is listed as a Certified Hypnotension Practitioner on the Hypnotension website.