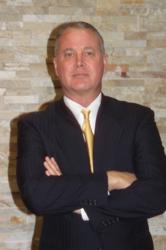 Drivers under the influence of alcohol are a huge danger to the community
Houston, Texas (PRWEB) May 22, 2013
The Memorial Day weekend is the start of the summer season with many Texas families going on vacation and traveling extensively. Summer is also a time when the number of drunk driving accidents in the Houston area increases.
Houston has long held the dubious distinction of having the most fatal alcohol related accidents of any major metropolitan area in the country. According to the Texas Department of Transportation, every 20 minutes in Texas someone is injured or killed in an accident that involves drinking.
Fortunately, officials in the Houston area have taken steps to meet the problem head-on by implementing such enforcement programs, as the "no refusal" warrants during times with peak DWI potential. Memorial weekend is one of the holiday weekends where officials specifically target drunk driving to protect Texas families.
The no refusal policy is one that allows for the testing of blood alcohol content by obtaining a warrant for those who refuse to participate in a voluntary breath test for blood test. Because of funding limitations, the no refusal policy has been limited to weekends with a high potential for drunk driving accidents.
Drivers under the influence of alcohol are a huge danger to the community, said Baumgartner whose law firm handles Houston drunk driving accident cases frequently.
The state of Texas and local authorities have also implemented several different educational programs to help combat the growing drunk driving problem in the state. Through efforts such as "friends don't let friends drive drunk" and "don't ride drunk," the battle against drunk driving continues in a prevention level as well.
The Baumgartner Law Firm sponsors a website aimed at raising awareness for prevention of DUI accidents in Texas, the site is http://www.stoptexasdrunkdriving.com.
Last year the Texas Department of Public Safety significantly increased trooper patrols on Memorial Day weekend on the lookout for drunk drivers among other offenders.
In 2012 during the Memorial Day weekend alone, DPS troopers alone arrested over 500 drunk drivers. The consequences for drinking and driving in the state of Texas can be serious from both a civil and a criminal perspective. Drunk drivers who injure or kill another person in the state of Texas can be expected to spend a serious portion of their life in jail.
Additionally, drunk drivers can be held civilly accountable for such damages as necessary medical expenses, lost earning capacity, pain, mental anguish and even exemplary or punitive damages.
As a DUI accident attorney, we see far too many families torn apart in drunk driving accidents because someone chose to drink and drive. If you intend to celebrate Memorial Day or this summer, choose not to drink and drive and instead designate a driver.
About the Baumgartner Law Firm
The Baumgartner Law Firm is a Houston injury law firm that helps personal injury victims and families who have lost a loved one in an accident. The firm's principal office is in Houston and it has a second office in Austin, Texas.
Attorney Greg Baumgartner is the founder of the Baumgartner Law Firm and is preeminently rated and enjoys a perfect 10 AVVO rating. To contact the Baumgartner Law Firm call 281-587-1111 or use the online consultation form.