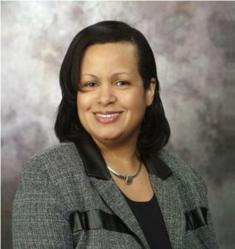 Because people are all different, medicine is never boring. Doctors and nurses are fortunate to be lifelong learners.
Callao, Va. (PRWEB) May 11, 2013
Riverside Callao Medical Arts near Tappahannock, Va. will welcome Lisa Jenkins Haynie, MD, to the practice this summer as it celebrates the career of service of Michael Chatterson, MD, who will retire this year, after 15 years of practice.
"I will keep working in medicine, but not as hard," said Dr. Chatterson, who is heading to Canada to be closer to family. "I still love the job. Because people are all different, medicine is never boring. Doctors and nurses are fortunate to be lifelong learners."
Dr. Chatterson started practicing medicine in 1974, working in Ontario before heading to Virginia 15 years ago.
"Medicine has changed greatly with the introduction of many great new drugs, out-patient surgeries, and the introduction of Ultrasound, CAT scanning and MRI's over the last 40 years," Dr. Chatterson said. "I most enjoy the challenge of diagnosing and treating people with medical and psychiatric problems. I still keep seeing and hearing new stories from people."
Dr. Haynie will start at Callao Medical Arts on July 1 and, Dr. Chatterson added, she will make "an excellent addition as an experienced physician."
Not only has Dr. Haynie practiced medicine in the Northern Neck-Middle Peninsula of Virginia for 14 years, but she was also born and raised in nearby Westmoreland County.
"I truly feel blessed," Dr. Haynie said. "Not many people are given the opportunity to leave their community and return to a job that will not only sustain them, but also give back to the community where you were raised."
Dr. Haynie is board certified in family medicine. She graduated from Washington and Lee High School in Montross and majored in biology at Spelman College in Atlanta.
Her father, Clarence Jenkins, fostered her love of biology as a science teacher. Her mother, Frances, an elementary school principal, inspired her to learn more.
Combined, they set an example, Dr. Haynie said, to want to give back to the community. Clarence volunteered for the Westmoreland County Volunteer Rescue Squad and Frances served on the Westmoreland County School Board after retiring from the local school system.
While in medical school at Morehouse School of Medicine in Georgia, Dr. Haynie was a National Health Service Corps Scholar.
Dr. Haynie completed her family medicine residency at Eastern Virginia Medical School's Ghent Family Practice and received the Isadore Marman Award, which is given to the outstanding family medicine resident in the graduating class.
Because Haynie was a National Health Service Corps Scholar, she committed to work in a medically underserved area. In September 1999, she joined Westmoreland Medical Center in Montross not only because it is one of 14 community health centers owned by Central Virginia Health Services, Inc., but also because she wanted to provide medical care to residents of her hometown.
"If it weren't for my parents instilling that sense of pride in your hometown I don't know if I would have come back," she said.
In July 2004, she became the medical center's site director, overseeing daily activities of the medical facility.
Dr. Haynie and her husband, P.J. Haynie, have three children and live on their family farm in Reedville where P.J. is a fifth generation grain farmer.
No matter where she treats patients, the goal is to keep people healthy, Dr. Haynie said. At Callao Medical Arts she will continue to focus on keeping patients healthy, informed and, hopefully, inspired to give back to the community.
About Riverside Callao Medical Arts
Riverside Callao Medical Arts is located on Richmond Road in Callao, Va. and offers comprehensive medical services for the whole family. Callao board-certified physicians and medical team combines experience and compassion with listening to create an atmosphere of partnership with all patients.
Callao Medical Arts is part of the Riverside Medical Group, a network of more than 300 doctors practicing in nearly every medical specialty. Patients receive same or next day appointments, have access to the office via myHealth elink and coordinated care among Riverside specialists.
Learn more about Callao Medical Arts at http://www.riversideonline.com/rmg/pcp/callao
About Riverside Tappahannock Hospital
An affiliate of the non-profit Riverside Health System, Riverside Tappahannock Hospital (RTH) operates a 67-bed hospital in Tappahannock, Va., that primarily serves the residents of the Tappahannock area, including Essex, King and Queen, and King William counties and the Northern Neck counties of Richmond, Westmoreland, Lancaster, and Northumberland counties. The range of services offered at RTH is comparable to many of the larger hospitals, from diagnostic cardiology, surgical care, physical therapy, bone density screening, pain management, and home health and hospice care.
The hospital is located at 618 Hospital Road.