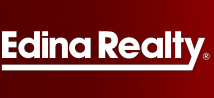 I use today's most advanced technology and several years of experience to give my clients the confidence they need
Minneapolis, MN (PRWEB) May 12, 2013
Kris Lindahl of Edina Realty, Minnesota's most experienced short sale expert, announced this morning that he is now a Chase Certified Short Sale Expert.
With several years of on-the-ground experience Lindahl has made himself a trusted voice in the real estate community, and after being hand picked by Chase to become a certified expert on their short sale process he has only strengthened his position as Minnesota's number one short sale agent.
"For buyers in this real estate market the Chase short sale process can be a daunting experience," Lindahl said, and continued, "But with the right agent it can be a gratifying success."
Lindahl is Edina Realty's top Short Sale agent, and has received the Chairman's Award, the highest honor an Edina Realty agent can receive, two years in a row for excellence in sales, sales volume, and customer service.
By creating innovative resources like the Minnesota Short Sale Calculator website and publishing the e-book A Homeowner's Guide To Short Sales, Lindahl has become a proven resource for homeowners considering the short sale process.
"Being a Chase Certified Short Sale Expert adds one more to the list of growing resources available to my clients as well as the other 150 lenders I specialize in," Lindahl said.
Lindahl's peers, and competitors, have given him the unofficial title of Internet Market Specialist. "I use today's most advanced technology and several years of experience to give my clients the confidence they need," Lindahl said.
Call Kris today at (763) 447-3925 for more information and get started towards your dream home.