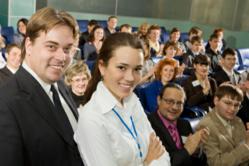 Northbrook, IL (PRWEB) May 15, 2013
Frank has a Master's Degree in Ergonomics from the University of Wisconsin, worked for OSHA for 18 years as a compliance officer, program director and trainer at the OSHA National Training Institute. He was Corporate Safety Director for Fishbach and Moore, Inc., a large electrical contractor. For the last seventeen years Frank has been President of Accident Prevention Corporation, a safety, health, and environmental consulting firm, which provides training, loss control and expert testimony for industrial and construction clients. He has conducted keynote speaking assignments for well-known clients on subjects which include, "The future of OSHA", "Ergonomics in the Workplace", Behavioral Approach to Safety and Health" and presented seminars and television broadcasts for OSHA and clients regarding safety and health standards.
This Annual Workplace Safety Fairs give employers and safety professionals an opportunity to see the latest safety products such as personal protective equipment, hazard controls and fall protection, and learn more about satisfying OSHA requirements."
The Safety Fair also aims to educate Managers, Health and Safety Professionals about the latest safety product and educational resources available to organizations to maintain a safer work environment.
To register for the Annual Workplace Safety Fair, please visit our Facebook page or Website. http://www.illinoisoshatraining.com
Students attend the Safety Fair for free.
If attendees register by May 24th, the cost is $15 for 2 people.
If vendors register before May 24th, they can take advantage of the early registration discounts and only pay $200 (after May 24th vendors pay $395).
For more information about the Annual Workplace Safety Fair, please visit http://www.illinoisoshatraining.com.
About Spectrum Training Services, Inc
Spectrum training services, a state partner to the Occupational Safety and Health Administration (OSHA), provides Occupational Safety and Health Training to employers and employees in the construction, healthcare and customer service/stress management industry. Spectrum's safety and health training in workplace safety is shown to reduce occupational injury, illness rates and workplace-related deaths. The company offers 10-Hour OSHA training for employees and 30-Hour OSHA training for employers, managers, supervisors, human resources personnel, and risk management managers. Its mission is to provide effective training that leads to a decrease in job site injuries, accidents, and deaths.