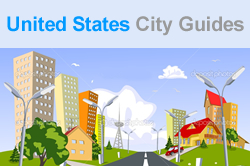 Who shall be the winners of the Battle Of The Big Bands? Why, the dancers and music lovers, of course!
New York, NY (PRWEB) May 19, 2013
The New York City guide from Financial Firebird featuring a directory of all Manhattan businesses, including NYC hotels, announces a new area for information about various special events. With a text area already in place for Broadway shows news and tickets, this new spot includes events beyond just those in Broadway theaters. They introduce the concept with an alert about the Battle Of The Big Bands at Lincoln Center on July 4 where George Gee's NYC big band will fight it out with Dean Mora's Modern Rhythmists of Los Angeles.
New York City has always been the epicenter for big band swing music and the dancing art form of the lindy hop that complements it so well. The constant interaction among the dancers and the musicians were always evident in a wide range of ballrooms such as uptown's Savoy to midtown's Astor Roof to downtown's Café Rouge. Truthfully, that was a different time and era – Manhattan during the vivacious, but still innocent "Big Band Swing Era" of the 1930s and 1940s. New Yorkers hungry for nightlife dressed to the nines and criss-crossed the city island searching for that ultimate mixture of stratospheric big band jazz, the perfect dry martini and lifelong dance partner!
Fast-forward 70 years and the impeccability of the past has evolved into the cynicism of the modern era – but human goals remain somewhat the same. With clubs such as Times Square's SWING46 Jazz & Supper Club still packing them in 7 nights a week – catering to indistinguishable swingers and hepsters from all corners of the city, country and world in the heart of the Broadway theater and hotel district.
Nothing is more evident of this philosophy then on the dance floor at the world's most outstanding outdoor dance series of Lincoln Center's Midsummer Night Swing (celebrating it's 25th anniversary). This year tribute to the Big Band Swing Era will be spotlighted on July 4th when local favorite – The George Gee Swing Orchestra shall meet on that fabled stage to do a "Battle of the Big Bands" versus Los Angeles' Dean Mora's Modern Rhythmists. Legend has it that a similar match-up of Chick Webb and Benny Goodman at Harlem's Savoy Ballroom in 1937 set a bar of musical and dance (remember that dancer/musician interaction theory?) excellence that will surely be hard act to follow. Throw into this bubbling alchemical brew the addition of 24 proud and naturally competitive jazz musicians of TWO Big Bands on the same stage, side-by-side = FIREWORKS (it is the 4th of July, remember??!).
Fans wishing to attend the event at New York City's Lincoln Center July 4 starting may select from two options. For the complete experience, tickets go on sale May 22 at Lincoln Center's site for $17 each, providing access to the dance floor starting at 6pm. DJ: Adam Lee starts off the great evening followed by dance lessons from 6:30-7:15. The main event, Battle Of The Big Bands, starts at 7:30pm to 8:30pm with a second bout starting at 9:00pm to 10pm. During intermissions Adam Lee makes sure the dancing continues. Couples with four left feet who would rather just listen instead of learning some new skills at the group dance lesson may come to the sidelines and just enjoy the music and watch the other dancers for free at Damrosch Park at the Lincoln Center complex.
And to further confirm the everlasting popularity of Big Band Swing and dancing – battle instigators George Gee and Dean Mora will also be bringing this behemoth show to multiple cities bookending the spotlight Lincoln Center July 4th program. Round One debuts in Dean's hometown of LA the Saturday beforehand on June 29th and then the grand finale on the following July 6th Saturday in Washington DC!
Who shall be the winners? Why, the dancers and music lovers, of course!
In the coming months featured items may consist of concerts, theater or pro sports events with tickets for most available at a discount from Financial Firebird's Tickets-Cheapest.com site. Use the city guide to find some great things to do in NYC no matter if you plan a weekend visit or proudly count as a New York City resident.
About Financial Firebird Corporation And New York City Travel Guide
Financial Firebird Corporation provides unbiased consumer information, software and marketing services for the mortgage, debt, foreclosure, auto lending and other financial, travel or real estate related industries as well as basic marketing, financial and website services for all companies including credit card processing. Established 2000 and a proud BBB member.