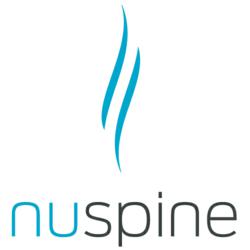 Nuspine doesn't take a bunch of time, but it works!
San Diego, CA (PRWEB) May 11, 2013
Developed by some of the greatest minds in spinal health, Nuspine™ just launched its groundbreaking 8-week program* designed to end back pain naturally through this back pain remedy. Already heralded by those in the spinal health industry as a "revolution" in back pain advancements, the Nuspine Program uses a proprietary ARC Progress Training System to Activate muscles that support the spine, Release tight back muscles and integrate the Core.
With upwards of 80% of people today experiencing some form of constant back pain, the Nuspine Program offers a simple, easy-to-use 5 DVD-series that uses a sophisticated understanding of how the spine works to address the fundamental cause of most people's back pain. Designed to fit into even the busiest lifestyles, the Nuspine back pain product can be done in as little as 20 minutes* a day, as a warm up for a workout or as a way to decompress at the end of the day. From regular folks to world-class professional athletes, the Nuspine Program provides a cutting-edge and cost-effective natural alternative to pain medications and, or surgical interventions for millions in desperate need of a solution.
In fact, the Nuspine Program is so effective, it's already getting rave reviews from those who have tried it like 3-time Super Bowl Champion Lonie Paxton.
"12 years in the NFL will take a toll on your body and my back is letting me know. Nuspine doesn't take a bunch of time, but it works! Now I can just focus on chasing down new goals and spending time with my twins."
With powerful success stories pouring in, the Nuspine Program is not only proven-to-work, it offers a 45-day money back guarantee to ensure that every user is completely satisfied.
The life-changing results that the Nuspine Program provides are a result of the collective knowledge and integrative approach of the following respected team of physicians, trainers, and engineers:

Orthopedic Surgeon, Thomas Sweeney, M.D., Ph.D. - A board certified orthopedic surgeon and a fellowship trained spine specialist.
Professional Sports Trainer, Alex Guerrero - One of the most trusted trainers in professional sports who has helped multiple clients in the NFL, NHL, and MLB return from potentially career ending injuries to peak performance.
Biomechanics Engineer, Jason Yim – A spine biomechanics engineer that holds multiple patents in the fields of spine arthroplasty and minimally invasive surgery.
M.A.T. Specialist / Health Coach, Dustin Schaeffer - A highly respected Personal Trainer who specializes in Muscle Activation Techniques™.
Physical Therapist, Dr. Heather Disney, D.P.T- A specialist in the treatment of orthopedic injuries, a Certified Active Release Techniques Provider, an American College of Sports Medicine Health Fitness Specialist and a Professor of Physiology.
Personal Trainer Jason Polman - A certified personal trainer and a professional member of the National Strength and Conditioning Association.
M.A.T. Specialist / Pilates instructor Debi Huber - A Certified Master Level Muscle Activation Techniques™ practitioner that also specializes in rehabilitative Pilates with 20 years of knowledge and experience in biomechanics.
The Nuspine Program comes complete with a Program Guidebook, 5 Video Modules in either DVD or Blu-Ray, and is available for purchase online at http://www.nuspine.com. Additional information on Nuspine can also be found online.
*Actual time may vary, 20 minutes based on program daily average