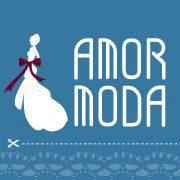 (PRWEB) May 12, 2013
Today, AmorModa makes a prediction that sleeveless wedding dresses will get very popular in the Summer 2013. Accordingly, AmorModa launches its new collection of sleeveless wedding dresses.
The style experts from AmorModa have successfully made some great predictions on wedding dresses, which has led to the fast growth of the company in the past few years. So, AmorModa put much attention to its new collection of sleeveless wedding dresses.
The new dresses come in many popular styles, like A-line, mermaid, ball-gown, empire, and more. They are available in 28 different colors. The company has not only premium quality and fashionable wedding dresses on the market today, but also its own design team, that can always design what customers actually require.
Always ranked as a top-5 at many commentary websites, AmorModa.com is a well-known online store for wedding dresses and other special-occasion dresses for women, because they are always on the cutting edge of trends that spread worldwide in the fashion industry. AmorModa.com is devoted to providing trendy women's dresses with fast delivery to clients worldwide.
About AmorModa.com
As a leading online store of wedding dresses, and always ranked Top 5 on numerous review sites, AmorModa.com offers high-quality products (cheap prom dresses, bridesmaid dresses, etc.) at acceptable prices, and their customer service is a top priority. They believe that their low-priced dresses will help them to obtain more market share in the present economic environment.
For more details, please visit http://www.amormoda.com/