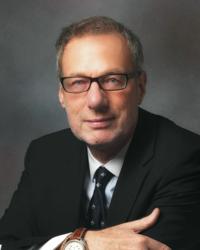 It's important to understand that exercise is important for health. However, it is not required to lose weight
Wallington, Surrey (PRWEB UK) 12 May 2013
According to a report published by The European Association for the Study of Obesity in April, approximately 65% of the world's population inhabit countries where being overweight and obese kills more people than being underweight.
According to the World Health Organisation the prevalence of obesity has tripled since the 1980s. In many European countries 50% of the population are overweight or obese. In the UK the latest figures from The Academy of Medical Royal Colleges show that two thirds of adults are obese or overweight (BMI over 25).
In 2008, globally 1.5 billion adults aged 20 and over, were overweight with an estimated 500 million adults worldwide being obese (over 200 million men and nearly 300 million women).
The World Health Organisation has confirmed obesity as the largest health problem globally in adults, which is becoming a more serious problem than malnutrition across the globe.
In the majority of European countries, being overweight and obese are thought to be responsible for about 80% of cases of type 2 diabetes, 35% of heart disease and 55% of high blood pressure among adults.
Although this problem seems to be growing rapidly there is a simple solution. For the majority of people losing weight is about behavioural change and the reason most people seem unable to achieve this is that they cannot maintain the behavioural change long term.
Hypnotherapy for weight loss not only helps people make the initial behavioural change but, as a rule, the changes that are made tend to be long lasting. This allows weight loss clients to get used to the new behaviours and after a while they become normal behaviours.
Weight loss hypnotherapy is about creating new behaviours that fit in with the lifestyle of the client. Exercising and salads don't suit everyone and the hypnotherapy weight loss programme will adapt, depending on the needs of the client.
Paul White, the behavioural change specialist at the Surrey Institute of Clinical Hypnotherapy and Chairman of the National Council for Hypnotherapy, said "Many people we see want to lose weight without committing large chunks of their time to exercising. It's important to understand that exercise is important for health. However, it is not required to lose weight. We would always encourage our clients to exercise but for the vast majority of our clients, they either don't have the time or they are too heavy to exercise easily."
At the Surrey Institute of Clinical Hypnotherapy in Surrey they seek to change their clients' relationship with food. The hypnotherapist will work with the client to change the way they view food, even the way they think about food, so the client eats to live, rather than lives to eat. By doing so they remove the guilt, reduce consumption and feel happier around food.
Whilst running their weight loss programme at the Institute, they have come across virtually every type of inappropriate behaviour around food and have strategies to deal with all of them. The great thing about using something like hypnotherapy is that it does not matter if the client is dieting or not, as it works on the behaviours and when they change, the food consumption changes naturally.
By seeking to replace any negative thoughts or behaviours with positive ones, clients begin to see changes with eating habits and improvements in feelings of well being. They will then not only feel better about the food they consume, but also begin to feel happier.
Paul White has been Chairman of the National Council for Hypnotherapy for five years. He has been a Director of The Surrey Institute of Clinical Hypnotherapy for 11 years. He has a special interest in weight control and problem behaviours (addictions).