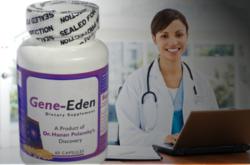 HSV infection was significantly related to low sperm count - journal of Fertility and Sterility
Rochester, NY (PRWEB) May 13, 2013
According to a recent study, latent herpes can contribute to male infertility. The study was published in January of this year and states that, "Viral infections impair male fertility, either by directly invading the male genital tract cells, or by indirectly causing local inflammatory or immunological responses that could deteriorate reproductive functions." This is significant since, "The association between HSV infections and male infertility has been investigated, and some studies reported the association of HSV infection with infertility." (1)
Other studies support these results. For instance, the Journal of Obstetrics and Gynaecology (2) revealed a significant association between HSV and infertility. They detected HSV-1 DNA in 24% of semen samples from infertile men using a nested PCR technique. In addition, Fertility and Sterility stated that, "HSV DNA was detected in 49.5% of semen samples, and HSV infection was significantly related to low sperm count as well as poor motility."(3)
These studies show that almost half of the men had a drop in sperm levels due to the presence of the herpes virus.
In light of these findings, polyDNA recommends that men with fertility issues get themselves checked for a herpes infection. Some of these men may have an asymptomatic, or latent herpes infection (a herpes infection that does not show symptoms) without knowing it.
The individuals should also consider using Gene-Eden-VIR, a natural herpes remedy. Doing so "may" help reduce the risk of a low sperm count associated with some genital herpes infections. This is because Gene-Eden-VIR is designed to boost the immune system against the latent herpes virus.
This claim is backed by the fact that a recent post marketing clinical study showed that Gene-Eden-VIR is effective against the latent herpes virus. (4)
Each ingredient of Gene-Eden-VIR was chosen through a scientific approach. Scientists scanned thousands of scientific and medical papers published in various medical and scientific journals around the world to identify the safest, most effective natural ingredients that target the latent forms of both HSV-1 and HSV-2. (5)
To learn more about Gene-Eden-VIR, visit http://www.gene-eden-kill-virus.com.
References:
(1) http://www.ncbi.nlm.nih.gov/pmc/articles/PMC3596154/
(2) http://www.ncbi.nlm.nih.gov/pubmed/9094812
(3) http://www.ncbi.nlm.nih.gov/pubmed/12801561
(4) http://www.cbcd.net/Gene-Eden-VIR-Clinical-Study.php
(5) http://www.gene-eden-kill-virus.com/contact.php
###
polyDNA is a biotechnology company that develops dietary supplements using the unique scientific method developed by Dr. Hanan Polansky, which is based on Computer Intuition.
In addition to his unique scientific method, Dr. Polansky published the highly acclaimed scientific discovery, called Microcompetition with Foreign DNA. The discovery explains how foreign DNA fragments, and specifically, DNA of latent viruses, cause most major diseases.
polyDNA developed Gene-Eden-VIR , an antiviral natural remedy that helps the immune system kill latent viruses.