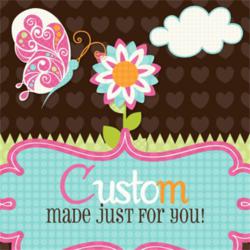 " Facebook offers so many user engagement methods that can be used to attract more clients and spread the word on any business." Ciaran Connolly, Co-Founder of ProfileTree
London, UK (PRWEB) May 16, 2013
Angela Mackay always had an interest in designing and creating accessories, encouraged by her family she finally decided to take the plunge and turn her talent into a successful business. She spoke to ProfileTree about her journey.
When it comes to her motivation to design accessories, Angela said "I wanted distinctive items that matched my style, elegant and unique. I did not want to be the same as the other hair accessories makers; I wanted to be unique and classic with designs that would be timeless."
As for Social Media, She said "I launched my Facebook site last year – this allows me to advertise for free by sharing my new creations with my likers, special offers and gives me the opportunity to promote my website."
Ciaran Connolly, Co-Founder of ProfileTree suggests using Facebook to engage fans on a daily basis with promotions, surveys and questions. "Facebook offers so many user engagement methods that can be used to attract more clients and spread the word on any business."
Profile Tree's main goal is to help small business owners reach new customers every day with the most innovative online marketing tips and techniques.
About ProfileTree: ProfileTree is a no charge listing service where self employed and small business owners can create an online marketing profile. From Pencil or Portrait Artist to Self Employed Service Providers - anyone can create a skills profile on ProfileTree.