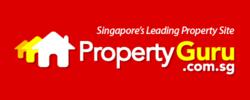 The numbers show that PropertyGuru.com.sg is relevant and a required tool to Singapore property seekers looking to find the latest information and trends to buy or sell homes or commercial properties
(PRWEB) May 13, 2013
Alexa, an independent web analytics website that aggregates web traffic data, has ranked PropertyGuru.com.sg as Singapore's most popular domestic website. This is the first time that PropertyGuru is edging out all other online property and non-tech websites such as AsiaOne.com, ChannelNewsAsia.com, DBS.com and iras.gov.sg.
Comscore, another independent website monitoring agency, also placed PropertyGuru.com.sg in top spot with the website garnering 70% market share of visitors to property sites in Singapore. According to Comscore, PropertyGuru.com.sg is also considered the most engaging property website with property seekers who spend 2.5 times longer to view an average of 2 times more pages on each visit every month as compared to other online property portals. (Source: Comscore March 2012- March 2013)
Mentioned Steve Melhuish, Co-Founder and Chief Executive Officer, PropertyGuru Group, "The numbers show that PropertyGuru.com.sg is relevant and a required tool to Singapore property seekers looking to find the latest information and trends to buy or sell homes or commercial properties."
"Whilst we are strongly entrenched in our position as the #1 property portal in Singapore, the competition is stiff and continues to find innovative means to rise in rankings. We will continue to focus on delivering what property seekers want in order to maintain this stellar growth in visitor numbers and page views. Our rapid growth with 4 out of 5 property pages being viewed on PropertyGuru.com.sg is the reason why we are Singapore's most preferred site for property search."
About PropertyGuru Group -
PropertyGuru Group is Asia's leading online property portal group used by almost 11 million property buyers, viewing over 89 million property pages and generating over 350,000 enquiries for real estate developer and agent advertisers – every month.
Headquartered in Singapore, PropertyGuru was founded in 2006 by 2 entrepreneurs with a vision to simplify the property search process and help buyers, sellers and investors make better property decisions faster. Taking advantage of Asia's growing affluence, property demand and online explosion, it received its first VC investment funding in 2008 and most recently secured approximately $60m investment in 2012 from Deutsche Telekom, South East Asia's largest digital investment to date. Since its launch, PropertyGuru has reported rapid growth and most recently announced a record 96% increase in revenue, 60% increase in internet users and 50% increase in paying agent advertisers to over 24,000 – in 2012.
The award winning company focuses heavily on innovation. Over the last 18 months, the Company has developed and launched 13 mobile applications in 4 countries and 3 languages which have received over half a million downloads – almost 50 per cent of its users in Singapore now originate from a mobile device. PropertyGuru was also the first to integrate website with social media, first to launch Singapore's only dedicated property newspaper with over 100,000 copies circulated island-wide every month and developing a property events platform with approximately 30 shows held annually across 4 countries addressing 30,000 potential property buyers on the ground.
PropertyGuru has won multiple awards:

Mob-Ex Awards 2013 (Gold) "Best Mobile App by a Media Owner"
Mob-Ex Awards 2013 (Gold) "Best Informative Use of Mobile"
Mob-Ex Awards 2013 (Finalist) "Best Mobile Advertising Solution"
OPP Awards For Excellence 2012 (Gold) "Best Innovation"
OPP Awards For Excellence 2012 (Silver) "Best Media"
OPP Awards For Excellence 2012 (Bronze) "Best Online Service"
OPP Awards For Excellence 2011 (Gold) "Best Media Brand"
OPP Awards For Excellence 2011 (Silver) "Best Online Service"
Singapore IT Federation (SITF) Merit Award for "Mobile Application" 2011
Red Herring Top 100 Asia Award 2011
Hitwise "No.1 Website in the Property Industry" award 2011"
Marketing Magazine Digital Media of the Year 2011, Singapore Property Category
South East Asian SME Tiger Awards 2011 Gold Award – Online Business
Singapore IT Federation (SITF) award for "Best E-Enterprise Company 2010"
Marketing Magazine's "Top Digital Media of the Year 2010" Award
Singapore Venture Capital & Private Equity Association (SVCA) award for "Best Performing VC Backed Company 2010"
CNBC World's "Best Property Portal Award 2009" Award
Google Zeitgeist Singapore 9th Fastest Rising Search Term 2009 Award