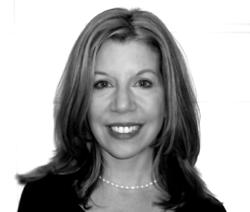 I'm thrilled to work with this team, to help them further develop their offerings, and to work with their growing portfolio of customers.
CHESTER, New Jersey (PRWEB) May 13, 2013
Pursuit Solutions (http://www.pursuit-solutions.com), a provider of personal selling and marketing optimization technology and services for Life Sciences organizations, today announced the addition of Elissa Guerra to their team. Elissa, formerly with The Hibbert Group, is a seasoned expert in pharmaceutical commercialization. She is known industry wide for her extensive sales & marketing strategy and fulfillment expertise. As VP of Client Solutions for Pursuit, Elissa will lead the Client Solutions and Sales teams, and work directly with clients to define and oversee solution development, implementation and optimization.
Said Peter Stark, CEO of Pursuit, "We have known Elissa for many years, and have admired her resourcefulness in defining customer solutions, and her ability to handle challenges with grace. The addition of Elissa to the Pursuit team is a milestone for our company, as we know she'll have a direct impact on further accelerating our growth. She is great at helping clients solve problems and she is a perfect fit for Pursuit's culture. We've very pleased to have her leading our Client Solutions organization."
Elissa Guerra, said of her new role, "Having spent many valuable years at The Hibbert Group, making the right move was a very big decision for me. I canvased the providers in the Life Sciences industry and found the most innovative vision and offerings coming from Pursuit. Their CLEARSKY and REVEAL products are disruptive; they are changing the way sales and marketing collaborate and leverage customer intelligence. And very important to my selection process, Pursuit has the best talent. I'm thrilled to work with this team, to help them further develop their offerings, and to work with their growing portfolio of customers."
For more information, contact Pursuit Solutions by calling 1.908.876.0040 or sending an email to info(at)pursuit-solutions(dot)com.
About Pursuit Solutions
Pursuit Solutions provides sales and marketing optimization solutions for Life Sciences. Its flagship product, CLEARSKY, provides the pharmaceutical Field Force with an intuitive and powerful Closed-Loop Marketing solution, that in concert with the client's Multi-Channel Marketing (MCM) system enables the user to be aware of marketing touch-points, receive data-driven Interactive Visual Aid (IVA) and other tactic recommendations, and cater presentations to their customers' interests.
Pursuit Solution's Project Services allow Life Sciences sales and marketing leaders to focus on the strategic aspects of their initiatives. They can feel confident that their visions will be executed with minimal project risk and their desired outcomes will be achieved when Pursuit Solutions is supporting them. Project Services provides structure, governance and communication across the client's internal departments, their partners and service providers.
Pursuit Solutions is headquartered in Chester, NJ, with offices in Boston, MA, and in the southern San Francisco and Orange County, CA areas. For more information, visit http://www.pursuit-solutions.com.
# # #