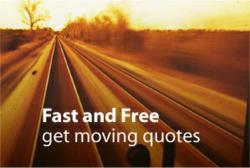 professional moving companies to make your move easy
(PRWEB) May 14, 2013
For many people moving is inevitable due to changes in their employment. Even so, most people dread the thought of moving because it can be difficult and tiring. However, having the right moving company can make things much easier. Thanks to the Movers411, customers can be assured that finding the right company is now very easy and that they do not have to do a lot of groundwork to find the best company. Customers are advised to look for professional movers who can offer them more than enough value for their money. Finding genuine, pre-screened companies is now easier as this online resource for movers all over the nation has made it as easy as clicking the buttons. Not only are customers guaranteed to save time, but they are also assured peace of mind as they entrust their valuable belongings to strangers.
Cross country movers
Looking for interstate movers is never an easy thing for customers because most of them do not know that some federal rules restrict companies moving across state lines. With the new Movers411 resource, customers are assured that they will find the best companies that have met all federal regulations for moving across state lines. Relocation moving companies that meet the required criteria are not hard to find anymore, as they are now listed online. Customers are advised to compare the real time moving rates charged by three or four such companies before they make a decision.
Hiring movers online
Customers are now going to find it easy to find information regarding their move by filling out a short online form. This information is given in confidence and therefore it will not be disclosed to anyone. From the online calculator, they can get information and reliable estimates, even for the flat rate movers. One thing that the customers are assured of is that the database lists only the most genuine, credible movers.
Customers are advised to find out what they can do to make their move even more affordable, especially if they are on a slim budget. For example, they could choose a company that offers self-moving services where the company drops off the moving containers and other moving products. The customer does their own packing and then the company collects the container and drives it to the new destination. There, the customer will do their own unpacking and save money.
About Movers411
Established with the aim of consolidating a database of nationwide movers who have been pre-screened, this is more than a moving resource because it continues introducing new services for the customers. As a one stop center for people looking forward to making household moves or even office moves, it offers tips and helpful advice for moving. They help last minute moving customers as well as those people who have planned their move for weeks or months. They do that by connecting the customers to the best professional moving companies all over the US.
For more information, customers can visit http://www.movers411.com