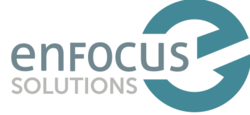 The first quarter enhancements were added so that business analysis can be even more effective using the tool.
San Antonio, TX (PRWEB) May 14, 2013
The spring release of Enfocus Requirements Suite™ is out, with new functionality to further uplift business analysis. The new release features updates in a dozen areas, such as external traceability, state machines, and gap analysis.
Enfocus Requirements Suite™ is a business analysis tool that provides requirements and knowledge management, along with business analysis moxie, guidance, and support.
"The first quarter enhancements were added so that business analysis can be even more effective for streamlining processes, saving time and money, and bringing more long-term value to businesses," said Enfocus Solutions Chief Visionary Officer John Parker.
The 2013 Spring Release gives users more ways to:
Increase control. Lock down features and prevent additions and changes from sneaking into requirements and causing scope creep.
Improve project delivery. Sort, track, and trace data among draft, active, and retired projects to draw more meaning and improve analysis.
Find solutions. Identify needs and ascertain desired solution features. This is ideal for performing vendor evaluations. See the video case study on Enfocus Requirements Suite's gap analysis capability for more information.
Increase visibility. See a full impact history and all related projects, features, and activity. Identify what's affected by changes and how.
Evaluate requirements quality. Get real insights on "How did we do?" Leverage data from peer reviews to track requirements quality, trend analyses, and unresolved defects.
"These enhancements add to the horsepower of this software, and they are just a few of the hundreds of capabilities businesses can realize by using it," said Enfocus Solutions'new CEO Keith Ellis.
Enfocus Requirements Suite combines four essential components for performing business analysis that have never been available in a single application:

A business analysis framework and methodology
Resources and guidance in a business analysis community
An automated online tool for all business analysis activities
A central, common repository for all project information and business knowledge
"By accessing all these components in one online solution, businesses can save hundreds of thousands of dollars in resources and expenditures, and they can increase their business analysis capabilities by leaps and bounds," said Ellis.
Personalized demos of Enfocus Requirements Suite are available by visiting http://www.EnfocusSolutions.com.
About Enfocus Solutions Inc.
Enfocus Solutions Inc. helps businesses spur innovation, save time, and cut costs by capturing, managing, and leveraging the requirements of their people, processes, and technology. Its flagship product, Enfocus Requirements Suite™, a web-based tool, automates business analyses and requirements management best practices to enable successful enterprise IT project delivery. The tool is the only application available that permits and encourages stakeholders to directly contribute and collaborate with IT project teams. Enfocus Solutions Inc. is a privately held company headquartered in San Antonio, Texas.