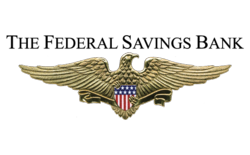 Chicago, IL (PRWEB) May 13, 2013
The Federal Saving Bank reminds readers that when shopping for a home, buyers have a number of financing options available to them. Just to name a couple, The Department of Veterans Affairs offers VA home loans and the government provides FHA mortgages. Jumbo loans are one form of assistance that may have previously been out of reach for some people, but thanks to more flexibility from financial institutions such as, The Federal Savings Bank, they are now a possibility.
According to a May 7th Market Watch report, jumbo loans typically encompass anything above $417,000 - or $625,000 in high-cost areas. Depending on the loan size, a down payment size of 20 percent or more is common. In the past, doctors and university faculty from expensive areas have been the most common recipients of jumbo loans. Some banks even offer special mortgage loan programs for doctors.
However, a myriad of financial institutions have started to offer more flexible jumbo loan options over the last few months, which will open them up to more customers around the country. Borrowers still need good, qualifying credit scores, Market Watch Reported, but down payment requirements can be cut down as low as 10 percent, making it easier for non-doctors to receive a loan.
During the 2008 credit crisis, a lot of mortgage lenders became cautious and stopped providing jumbo loans, but with the market gaining stability, these large mortgages are making a comeback, according to the Chicago Tribune. Some are even being offered to homebuyers for interest rates low enough to compete with traditional mortgages.
"The jumbo market may fare better than the overall mortgage market in 2013," Guy Cecala, publisher of Inside Mortgage Finance, told the source.
He added that he anticipates this year's total volume of jumbo mortgages to reach close to $220 billion.
Have more questions about jumbo loans and your eligibility? Contact a Federal Savings Bank representative at (877) 788-3520 to learn more.