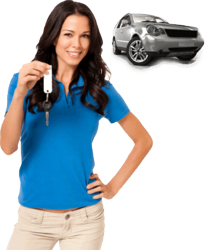 Greenville, SC (PRWEB) May 13, 2013
Valley Auto Loans, the industry standard for those looking to acquire an auto loan with bad credit, is now offering a credit report to all site visitors as a complementary service that can be viewed prior to applying for an auto loan. Although Valley Auto Loans accepts all loan applications, it is still a very good idea for everyone to review their credit report on a regular basis.
To apply for an auto loan, even with bad credit, with 100% acceptance from Valley Auto Loans, visit https://valleyautoloan.com/apply-now2/.
Over time errors and inaccuracies are sure to show up on one's credit report. When trying to improve a credit score it's a good idea to make sure that all closed credit cards, revolving accounts and the payment history of all accounts, show accurate information. Individuals who do not know what their credit report looks like could be wasting thousands of dollars in high interest rates each year from items that could easily be fixed.
Valley Auto Loans offers credit reports from all three major credit bureaus. Through this service, customers can receive reports from TransUnion, Equifax and Experian. They will also get daily credit monitoring and alerts as well as their scores and information delivered to them in seconds.
To receive a credit report as listed above visit http://valleyautoloan.com/ and follow the link listed under "our services" on the top right hand side of the website.
About Valley Auto Loans
Valley Auto Loans is the leading auto and cars finance provider in USA fully dedicated to help its customers acquire national car and auto financing. They design and develop customized no credit auto and car financing, bad and good credit auto and car loans. Voted the best for "Quality Customer Service; Best National Auto Loans Service" by thousands of people, their finance experts focus in providing its customers information and various tools available for different auto loan offers, help them to choose the best that fits their budget as well as the related eligibility guidelines in detail.