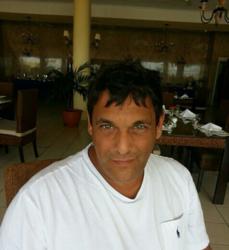 "It's difficult to know what to do when someone you care about is suffering from problems with addiction. Helping stop the addiction in it's track with an effective intervention can save someone's life".
London - United Kingdom (PRWEB UK) 15 May 2013
Daniel Gerrard, the entrepreneur-turned-addiction expert/counsellor/guru has become the UK's first fully certified Interventionist practitioner. In the USA, staging interventions has shown a rise in admissions to rehab clinics and has been shown statistically to improve chances of long term recovery. It's proven to be more successful than traditional approaches and looks set to have the same effect in the UK.
Having become the first board registered, certified Interventionist from the Pennsylvanian Certification Board and also a member of the Association of Intervention Specialists, Daniel Gerrard adds another string to his already impressive bow. Daniel is a familiar face on Sky News and Channel Four giving his advice and views on addiction. After fighting his own personal battle with drugs and alcohol, he found his calling - reaching out to help others struggling with addiction. After identifying a lack of support and advice available for not just those suffering from addiction, but their families, friends and co-workers, he launched the highly successful Addiction Helper, an online resource designed to address this need for more freely available information and help.
Daniel himself was subject to an intervention staged by his distraught family, and it changed his life. Eight years have passed since that fateful day, and since then he has worked tirelessly to make rehab available to everyone, regardless of status or income. Addiction is indiscriminate in choosing its victims – and Daniel religiously takes time each month out of his own busy schedule to provide intervention treatment who need it most – but who may be unable to afford it. Intervention therapy has come a long way and Daniel's status as the UK's leading qualified intervention practitioner has been achieved by his forward thinking and unique approach – not only being highly qualified in Addiction Counselling but having recovered from addiction himself, he's uniquely placed to provide specialist advice and intervention help.
Having seen so many times what addiction can do to families, Daniel enrolled for the certification as soon as it became available. Consolidating his years of experience, the qualification represents his commitment to being at the forefront of accessible rehab services in the UK. He knows how effective intervention is, and how it saves lives.
Intervention is seen by many as a "tough love" approach – families firmly spell out the "bottom line" to their loved ones – threatening to withdraw their support if they don't go to rehab. An addict may just find that this is the wake-up call they need – by being confronted by their family, guided by Daniel and being made to face up to the damage they are doing to those closest to them.
The first choice of many celebrities and VIP clients, Daniel Gerrard has helped everyone one from normal people to high profile clients all over the world. Providing the highest levels of discretion, Daniel will only work with Rehab Treatment centres that can guarantee the same level of confidentiality. Accustomed to hopping on planes in the middle of the night, after a phone call from a distraught spouse or frantic PA, Daniel Gerrard has provided a discreet and exclusive intervention service for some of Britain's most well-known celebrities.
Intervention treatment has been shown to be a highly effective way of helping beat addiction, and as the UK's highest qualified intervention specialist, Daniel Gerrard is leading the way in introducing modern, accessible addiction treatment methods to the UK.
You can find out more about Daniel by visiting:
http://www.danielgerrard.com/