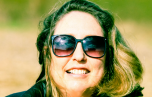 "My advice to women who want to succeed? First, Grab your own power. Second, Believe in yourself. Third, never, ever give up!" Sue Rice
Paris France (PRWEB) May 13, 2013
On May 13th, 4:00 PM EST join Dawn Bournand as she interviews serial entrepreneur Sue Rice on her Fabulously Successful Blog Talk program. Both women are long-time residents of France.
During the interview, Sue Rice will explain how she has achieved an impressive string of entrepreneurial successes, all from her isolated Burgundy farmhouse nestled deep in the French countryside. To listen to the interview, go to Fabulously Successful Blog Talk Radio at 4:00 pm EST on Monday May 13th.
Rice is a long-time strategic and communications expert, author, international speaker and 6 and 7 figure serial entrepreneur who specializes in midlife marketing. The editor and publisher of the acclaimed Midway Cafe online magazine, Susan also recently unveiled an international study on 45-65 year old called the Reboot Generation. You can hear all about it at Fabulously Successful Blog Talk Radio interview today Monday 13th at 4:00 pm EST.
Rice started her career on Madison Avenue. She came to Paris in the 90s to help run BBDO Europe headquarters and was in charge of 25 countries and $3 billion worth of business. A few years later she left to run her own communications boutique where she led Rock Star companies like Lego, Nike and Ericsson to develop breakthrough international communications programs.
Her company today concentrates on the lucrative Baby Boomer market. She provides high-level, proven formulas so that corporations and individuals alike can capture the Reinvention Revolution for the 45+ age group. For corporations, Sue Rice provides high-level, professional guidance on how to tap into the midlife market. For individuals, she has crafted breakthrough individual and group programs and 'done for you' services that help people in their 40s, 50s and 60s become successful entrepreneurs. You can learn more about Rice and her work at: http://midwaycafemagazine.com/.