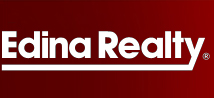 I want buyers to be comfortable and confident in their decisions
Waconia, MN (PRWEB) May 13, 2013
Later this week, Kris Lindahl of Edina Realty will release to buyers a resource he believes will make all the difference in their homes search.
The Minnesota Buyer Search website, which Lindahl created, has proven to be a valuable resource to those who use it.
"I want buyers to be comfortable and confident in their decisions," Lindahl said, and continued, "And using this website is a great start for those looking to make the most out of their search."
The website allows buyers to fill out a detailed form listing what they want in their next home and receive a real-time email from Lindahl that includes a customized search criteria.
Along with the criteria will be a hyperlink to all homes available that match it. "From there, we make it a priority to get the buyer to any homes they're interested in before the property is sold," Lindahl said.
The experienced agent is proud to hold the unofficial title of 'Internet Marketing Specialist'. His ability to mix technological expertise with on-the-ground experience have made him a trusted voice in all-things real estate.
Call Kris now for more information at (763) 280-8498 and visit the Minnesota Buyer Search website now to get started.