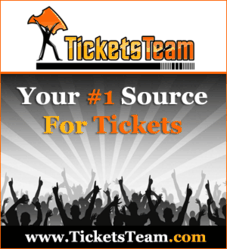 Just like previous years, American Idol Live 2013 tickets are expected to be a hot purchase at TicketsTeam.com this summer.
Saint Louis, MO (PRWEB) May 13, 2013
Popular television show American Idol is back on the road this summer with a new touring featuring their top performers. The 40 city tour is a whirlwind around the United States, and will showcase the American Idol season 12 finalists Amber Holcomb, Angie Miller, Burnell Taylor, Candice Glover, Curtis French, Devin Velez, Janelle Arthur, Kree Harrison, Lazaro Arbos and Paul Jolley. All the excitement starts off June 29 in St. Louis, Missouri at the Chaifetz Arena. Fans will surely want to catch all of their favorites on this exciting tour. Just like previous years, American Idol Live 2013 tickets are expected to be a hot purchase this summer.
The American Idol Live Tour is a fan favorite, with crowded venues and sold out shows during most incarnations of the tour, so 2013 should be no exception. 2013 was a unique year for American Idol, with all top 5 finalists being female. The tour's group is an eclectic mix of artists, with voices that range from country to pop, so there's something for everyone. American Idol has long been known as a hotbed of talent, finding and nurturing hot stars such as Kelly Clarkson, Carrie Underwood, Clay Aiken, and Jennifer Hudson. This season's judge panel featured artists Keith Urban, Nicki Minaj and Mariah Carey. Even in its 12th season, American Idol shows no sign of losing fans on television or at its concerts.
2012's American Idol tour earned 14 million in box office sales, and 2013's tour should earn the same. Concert attendees can look forward to seeing their American Idol favorites performing classic and modern songs. Fans need to secure American Idol 2013 tickets when possible, because they will soon be in demand. With a tour this long and with such a great strong lineup, American Idol Live! Tour will rock city after city this year.
The American Idol Live Tour, the tour's artists, their management, record label, staff, and scheduled venues are not affiliated with TicketsTeam.com.