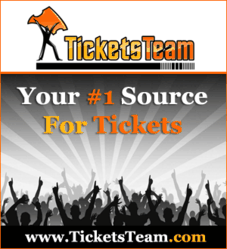 The artists will be playing songs from their new album, so Pet Shop Boys tour tickets will probably fly out of the TicketsTeam.com soon.
Miami Beach, FL (PRWEB) May 15, 2013
British electro-pop duo Pet Shop Boys begin their US tour September 12, 2013 in Miami Beach, FL. The two are touring in support of their new abum 'Electric', available July 15, 2013. The Electric tour will continue throughout 2013 in Europe reaching the United States in September, and Canada in October. Pet Shop Boys tour tickets will probably fly out of the box office soon.
Pet Shop Boys consists of musicians Neil Tennant and Chris Lowe. The two first formed their duo in the 1980s after meeting in an electronic shop. Their band name is inspired from friends who work in a pet shop. In October 1985, their first single "West End Girls" was released and hit # 1 on the UK charts. It later reached the same position in the United States, New Zealand, and several other countries, selling 1.5 million copies. However, their second single off "Love Comes Quickly" only charted to # 19. "Love Comes Quickly" comes from their debut album Please released in March 1986. The album was named so customers can ask, "Can I have the Pet Shop album, please?" In June 1986, Pet Shop Boys attempted their first tour; however, it was quickly deemed too expensive a project and scrapped. Instead, in November that same year, they released their first remix album, Disco. Their 2nd album Actually followed in 1987, and although it featured four Top 10 singles, the band did not begin touring until 1989. Following Always were the albums Introspective, Behaviour, Very, Bilingual, Nightlife, Release, Fundamental, Yes and Elysium, until 2013's Electric.
Pet Shop Boys have had a varied and extensive career. Some highlights included collaborating with Dusty Springfield on the song "What Have I Done to Deserve This," with Springfield providing vocals. Despite warnings of Springfield's demanding personality, Pet Shop Boys recorded it anyway and the song relaunched her career. The group also worked with Liza Minelli, producing an album for the legend. In 1991, Pet Shop Boys formed their own label Spaghetti Records, releasing the soundtrack for the film The Crying Game, the title song of which was recorded by Boy George. They have also worked with David Bowie, Tina Turner, Kylie Minogue, and recorded a new version of a soundtrack for the classic film Battleship Potemkin. Fans love to see what new and thrilling music Pet Shop Boys will release, and they are eager to hear previews from Electric before the album's release. Any one interested in purchasing Pet Shop Boys tour tickets should do so before the demand causes a sell out.
Pet Shop Boys, their management, record label, staff, and scheduled venues are not affiliated with TicketsTeam.com.