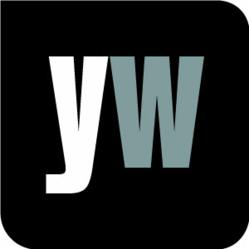 London, UK (PRWEB UK) 19 May 2013
A new study from researchers at the National Institutes of Health has shown that women's brains appear to be hard-wired to respond to the cries of a hungry infant. When men and women were given the instruction to let their minds wander, and were then played a recording of white noise interspersed with the sounds of an infant crying, the women's brain patterns of brain activity abruptly switched to an attentive mode when they heard the infant cries, while the men's brains remained in the resting state.
Study co-author Marc H. Bornstein, PhD, head of the Child and Family Research Section of the Eunice Kennedy Shriver National Institute of Child Health and Human Development (NICHD) which conducted the study, commented, "Previous studies have shown that, on an emotional level, men and women respond differently to the sound of an infant crying. Our findings indicate that men and women show marked differences in terms of attention as well." (http://www.nih.gov/news/health/may2013/nichd-06.htm)
With this in mind, Yourwellness Magazine took a closer look at the connection between mothers and hungry babies, giving readers advice on baby feeding "dos and don'ts." Yourwellness Magazine explained that it's a great relief to mothers when their children reach three weeks of age, as this means that they can bottle-feed the infants, making things easier for the mother, who can make their loved ones or partner pull their weight a little more.
Yourwellness Magazine reported, "As your child won't be able to actively tell you that you're over or under feeding it, you're going to have to look for signs and non-verbal cues that they're either still hungry or not hungry at all. If your baby is sick after eating or suffers from stomach pain (shown when babies pull their legs towards their bellies or when their tummies get sensitive to the touch) then the chances are you're feeding too much. You're feeding your child the right amount if they're steadily gaining weight, generally happy after feeding and consistently needing a nappy change throughout the day." (http://www.yourwellness.com/2013/01/baby-feeding-dos-and-donts/)
To find out more, visit the gateway to living well at http://www.yourwellness.com.