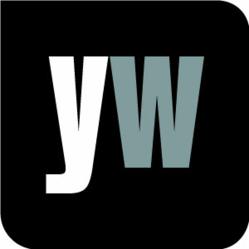 London, UK (PRWEB UK) 18 May 2013
According to the NIH, feet are prone to problems because every step take involves a remarkably intricate network of bones, muscles, tendons and ligaments, whilst carrying a person's body weight. The NIH noted that feet are at risk of bone fractures, arthritis and plantar fasciitis, a swelling of the thick band of tissue that runs along the bottom of the foot. The NIH advises that feet can be kept healthy through the use of comfortable, well-fitting shoes, regular washing, clean socks, and rotating shoes in order to give them time to air out. The NIH also recommends walking to exercise the feet, as it generates better blood flow to the area.
However, a new report from the CDC, which analysed data from the 2011 Behavioral Risk Factor Surveillance System to determine how much arthritis patients were actually walking, found that over half of US arthritis patients don't walk at all. According to the May 3, 2013 issue of Morbidity and Mortality Weekly Report, 53% of arthritis patients didn't walk at all (0 minutes per week), 13.1% walked for 1-89 minutes per week, 5.3% walked for 90-119 minutes per week, 5.6% walked for 120-149 minutes per week, and 23.2% walked 150 minutes per week or more.
With this in mind, Yourwellness Magazine took a closer look at arthritis of the foot, noting ways in which readers can alleviate the pain of walking. Yourwellness Magazine explained, "People with arthritis of the foot may have trouble walking because of the pain caused by the condition. Because of this mobility can be dramatically reduced." Yourwellness Magazine noted that, with 30 joints in one foot alone, there are plenty of areas for the condition to target.
Yourwellness Magazine outlined the main ways for foot arthritis sufferers to relieve their pain:

Pain relief and anti-inflammatory medicines
Surgery (in severe cases)
Physiotherapy, as the foot is in constant use and has to carry the weight of the body.
Wearing the correct footwear, which an emphasis on supporting the arches. Arch supports can be placed inside the shoes and can ease swelling caused by the use of the incorrect shoes.
To find out more, visit the gateway to living well at http://www.yourwellness.com.