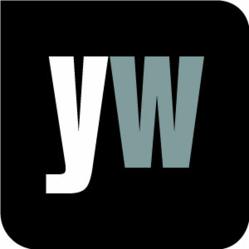 London, UK (PRWEB UK) 19 May 2013
A new study from NIH researchers has found that quitting smoking can improve heart health even if the quitter gains a little weight, which underscores the importance of putting a stop to smoking. According to the NIH, who reported their findings this month, cigarette smoking causes about one in five deaths across the country each year, as smoking can harm all the organs in the body, including the heart, lungs, eyes and digestive organs. The NIH reported that quitting can also lead to weight gain, and obesity is a risk factor for cardiovascular disease, including heart attack, stroke and heart failure.
Therefore, the NIH scientists and colleagues examined data from more than 3,000 adults, finding that people without diabetes who quit smoking had about half the risk of cardiovascular problems as those who smoked, and there was a similar benefit seen among people with diabetes. Those who had quit recently had gained about six pounds over a four-year period, while smokers, non-smokers and smokers who'd quit more than four years before had only gained an average of two pounds. In spite of this, the researchers found that participants who stopped smoking maintained their lower risk of cardiovascular disease.
Yourwellness Magazine reported on the new study, which was published in the Journal of the American Medical Association, explaining, "Stopping smoking cuts your risk of heart disease even if you have gained a significant amount weight gain. The prospect of weight gain after quitting may make you reluctant to stop, but the team found that quitting has a 'positive effect on cardiovascular risk'. This was discovered to be most evident in people who did not have diabetes, but people with the condition were still said to have benefited."
Yourwellness Magazine noted the warning of Doireann Maddock, senior cardiac nurse at the British Heart Foundation, who said, "If you're keen to quit smoking but worried about putting on weight, using smoking cessation aids such as inhalators, gum, or lozenges may help you resist the temptation to reach for comfort food in the place of a cigarette." (http://www.yourwellness.com/2013/04/weight-gain-but-still-cuts-heart-risk-quitting-smoking/)
To find out more, visit the gateway to living well at http://www.yourwellness.com.