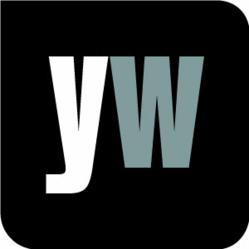 London, UK (PRWEB UK) 20 May 2013
According to the National Institutes of Health (NIH), the brain is the command centre of the body, but a swift blow to the head or violent shaking can lead to a mild type of brain injury known as a concussion. The NIH reports that over one million mild traumatic brain injuries occur nationwide each year, more than half of which are experienced by children. These injuries can be caused by falls, car crashes or recreational activities like bike riding, skateboarding, skiing or even playing at the playground.
Dr. Beth Ansel, an expert on rehabilitation research at NIH, commented, "Although concussions are considered to be a mild brain injury, they need to be taken seriously. They should not be treated as minor injuries that quickly resolve." She added that, with proper care, most people recover fully from a concussion, "but in some cases, a concussion can have a lasting effect on thinking, attention, learning and memory." (http://newsinhealth.nih.gov/issue/may2013/feature1)
With this in mind, Yourwellness Magazine took a closer look at new studies and reports, which have found that brain-trauma within adolescents can lead to a propensity to commit crime in later life. Yourwellness Magazine noted that, as a result of these findings, some authorities have been led to offer greater guidance and advice on how today's youth should avoid and treat head-injuries when taking part in very physical competitive and contact sports.
According to Yourwellness Magazine, "In America recently, a retired doctor highlighted the dangers of sports such as American-style football, in which the head is often used as a battering ram to knock down and disorientate opponents. The doctor estimated that a within one season, a football-player will experience over 900 hits and blows to the head of this nature – leading to at-least 25% of players suffering from concussion at some stage in the season. Alarmingly, many will deny their injuries, as they don't want to be excluded from their team." (http://www.yourwellness.com/2013/02/the-risks-of-suffering-head-injury-in-sports/)
To find out more, visit the gateway to living well at http://www.yourwellness.com.