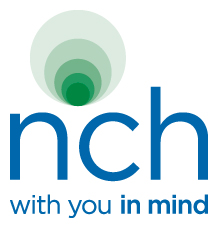 can aid weight loss by using two main methods, the first is using a hypnoband similar to that of a gastric band which mentally shrinks the stomach or the second, which comprises of various tactics to help change eating habits and attitudes to food
(PRWEB UK) 13 May 2013
According to a new study, most people will either exercise or make healthy meals, but not both over the same period of time. The study which looked at over 112,000 American adults investigated how much time people spent exercising and preparing healthy meals and noted that only 16 percent of men and 12 percent of women had completed physical exercise as well as dieting. On average, when compared to non dieters, men took roughly 19 minutes of exercise and women around 9 minutes. In addition, the study looked at the time both sexes took to prepare meals – men approximately 17 minutes and women on average 44 minutes, more than double that of men. The study concluded that those who spent more time on either area – exercise or food preparation – the less they spent on the other, suggesting that consumers are only prepared to spend a certain amount of time on healthy activities.
As obesity continues to be a problem in the UK it is important to investigate the way people feel about healthy activities and find routes to encourage people to stay fit. Alongside this, it is also worth noting complementary therapies that can help weight loss such as hypnotherapy.
The National Council for Hypnotherapy is a hypnotherapist directory that gives details of hypnotherapists based throughout the United Kingdom making it easy for consumers to book hypnotherapy sessions to help with a range of problems including weight, habits, phobias and anxiety. To date, the Council's hypnotist members have helped thousands of people lose weight as a representative explained, 'Hypnotherapy can aid weight loss by using two main methods, the first is using a hypnoband similar to that of a gastric band which mentally shrinks the stomach or the second, which comprises of various tactics to help change eating habits and attitudes to food.'
The National Council for Hypnotherapy continues to follow weight related and healthy lifestyle news.
NCH represents over 1800 hypnotherapy professionals within the UK and is committed to ensuring the highest possible professional standards amongst our members. Those looking for help with smoking, weight, anxiety, panic attacks, habits and phobias may be helped by local NCH accredited therapists, look for the NCH seal of approval on their websites. As one of the largest registers of independent Hypnotherapists, the National Council for Hypnotherapy (NCH) is actively involved with the Complementary and Natural Healthcare Council (CNHC) and strives to develop standards for the benefit of the profession, now and into the future.