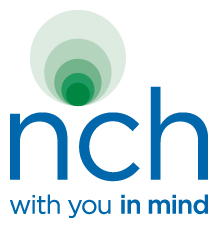 The National Council for Hypnotherapy has been making it possible for consumers to contact hypnotherapists throughout Great Britain offering a hypnotherapist directory for those looking to book sessions in their local area
(PRWEB UK) 14 May 2013
According to Zee News, a new study has shown that green tea extract in tandem with an additional compound could be effective for body weight control and type 2 diabetes. The study found the active constituents of green tea, which have been shown to inhibit glucose and liquid uptake, could help with weight loss and to control glucose uptake for diabetes sufferers. Results showed that when green tea extract was given with polyethylene glycol to both diabetic and non diabetic mice, there was a huge reduction in body mass and weight, insulin resistance and glucose intolerance.
Such findings demonstrate the potential effectiveness of green tea on humans especially if they are following a healthy lifestyle and diet. The results are something that medical advisors and general practitioners have been recommending for thousands of years – dating back to traditional Chinese medicine.
In the UK alone obesity has become a problem of epidemic proportion and whilst the National Health Service and Government are doing their upmost to try and reduce the problem, some are still struggling to lose weight and keep in shape. A complementary approach that has helped hundreds lose weight and keep healthy is through the use of hypnotherapy. Hypnotherapists work to change the eating habits of the client and to help them to lose weight by realigning the way they approach food. Combining a healthy lifestyle including drinking green tea and attending hypnotherapy sessions could help clients lose weight.
The National Council for Hypnotherapy has been making it possible for consumers to contact hypnotherapists throughout Great Britain offering a hypnotherapist directory for those looking to book sessions in their local area on a range of topics including stopping smoking, controlling panic attacks and losing weight.
The National Council for Hypnotherapy expects to see more clients looking to control their weight as the year progresses.
NCH represents over 1800 hypnotherapy professionals within the UK and is committed to ensuring the highest possible professional standards amongst our members. Those looking for help with smoking, weight, anxiety, panic attacks, habits and phobias may be helped by local NCH accredited therapists, look for the NCH seal of approval on their websites. As one of the largest registers of independent Hypnotherapists, the National Council for Hypnotherapy (NCH) is actively involved with the Complementary and Natural Healthcare Council (CNHC) and strives to develop standards for the benefit of the profession, now and into the future.