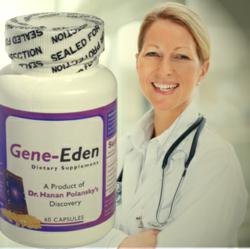 I think it's scary to think about getting infected, having no symptoms and then one day, boom! You wake up with throat cancer. – Bobby L., Los Angeles
Rochester, NY (PRWEB) May 16, 2013
A new study shows more friends with benefits is not always better. The study found a link between the number of oral sex partners and the risk of esophageal cancer.
"When researchers from Ohio State University compared people with mouth or throat cancer with those without, the greatest difference was their oral sexual behaviour. The greater the number of oral sex partners someone had had, the greater their risk of oesophageal cancer," says an article from MSN News published on May 13, 2013. (2) The article goes on to note that, "Rates of oesophagus cancer have been on the rise, particularly in men." (2) And, esophageal cancer is known to be associated with the Human Papillomavirus (HPV). (1)
In the same way that HPV can cause Cervical Dysplasia, which can then develop into cervical cancer, HPV can cause a condition known as Barrett's Dysplasia. In this condition, "normal tissue lining the esophagus -- the tube that carries food from the mouth to the stomach -- changes to tissue that resembles the lining of the intestine." (3) Barrett's Dysplasia can then develop into esophageal cancer. This cancer is potentially a very serious, fatal cancer.
Just as Cervical Dysplasia has no physical symptoms, Barrett's Dysplasia also has no obvious symptoms. (3)
"I know the CDC says that most people who contract an HPV infection clear the virus from their system within a two year time frame, but I also know there are those who just don't. I think it's scary to think about getting infected, having no symptoms and then one day, boom! You wake up with throat cancer." – Bobby Luna, polyDNA
polyDNA recommends that people educate themselves about Gene-Eden-VIR, a natural remedy against the latent HPV virus, the stage of the virus that has no symptoms. Boosting the immune system against the latent HPV is perfect for people concerned about the relationship between latent HPV infection and throat cancer.
"The key to your health is to reduce the level of the latent viruses in your body to harmless levels." - Dr. Hanan Polansky, polyDNA
In a post marketing clinical study, Gene-Eden-VIR was shown to be safe and highly effective against the latent HPV virus. Over 70% of Gene-Eden-VIR users reported a reduction in herpes symptoms. (4)
Each capsule of Gene-Eden-VIR contains a patented formula of five all natural ingredients including selenium, camellia sinesis extract, quercetin, cinnamomum extract, and licorice extract. In addition, each bottle is GMP Certified. (5)
To learn more about Gene-Eden-VIR, the only product on the market today that helps the body target the latent HPV virus and that is scientifically backed by published material, visit http://www.gene-eden-kill-virus.com.
References:
(1) http://www.ksby.com/news/lung-cancer-patients-may-have-a-strain-of-hpv/#_
(2) http://m.ninemsn.com.au/article.aspx?id=8656404&site=http://www.health
(3) http://emedicine.medscape.com/article/279960-clinical
(4) http://www.cbcd.net/Gene-Eden-VIR-Clinical-Study.php
(5) http://www.gene-eden-kill-virus.com/studies.php
###
polyDNA is a biotechnology company that develops dietary supplements using the unique scientific method developed by Dr. Hanan Polansky, which is based on Computer Intuition.
In addition to his unique scientific method, Dr. Polansky published the highly acclaimed scientific discovery called Microcompetition with Foreign DNA.
The discovery explains how foreign DNA fragments and specifically DNA of latent viruses cause most major diseases. polyDNA developed Gene-Eden-VIR, an antiviral natural remedy that helps the immune system kill latent viruses.