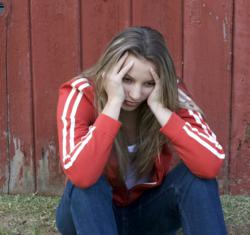 "Adult survivors of Childhood Sexual Abuse, who have not received support or counselling or maybe not even have disclosed their experience, can be deeply affected and can suffer from depression, alcohol and drug dependency and aggression." Fiona Ellis
(PRWEB UK) 15 May 2013
Before the launch of the coalition's Troubled Families scheme, Louise Casey, carried out an initial evaluation of 16 selected families. From the interviews she identified one of the significant problems as being sexual abuse that had been present in families for generations and she described "the prevalence of child sexual and physical abuse" as "striking and shocking".
Fiona Ellis of Clarifi, an organisation specialising in early intervention measures and specialist social work, believes that Childhood Sexual Abuse is a key underlying factor to many of the problems being experienced by troubled families and that it is vital for the scheme to address this as well as truancy, unemployment and anti-social behaviour concerns.
"Adult survivors of Childhood Sexual Abuse who have not received support or counselling, or maybe not even have disclosed their experience, can be deeply affected and can suffer from depression, alcohol and drug dependency and aggression all of which can greatly influence their relationships with friends, family and especially their children and how they parent," says Fiona.
"Childhood Sexual Abuse lays it roots deep and although social workers will always strive to provide solutions for the most needy and vulnerable in society they also want to prescribe lasting remedies rather than shorter-term sticking plasters that may stem the flow but don't in the long-run heal."
Clarifi works with adult survivors of childhood sexual abuse on a daily basis, through one-to-one counselling and group therapy programmes and is calling on local authorities to invest some of their allotted budget for the Troubled Families Scheme in proven measures to help those still struggling with the traumatic effects of their experiences.
The Butterfly Programme is a proven successful eight-week group therapy course that can accommodate up to eight people at a time. Those who have completed the programme have reported significant changes in their lives including improved self-esteem, better mental health and improved family and personal relationships. There is also a dedicated course available for male survivors.
Fiona Ellis concludes: "For families where inter-generational sexual abuse has contributed to significant personal and social problems, attending therapy programmes like the Butterfly Programme can make a lasting difference not only to the survivor but their families as well and in the larger scheme of things the community also".
The Butterfly Programme can be delivered anywhere in the country. For more detailed information about the programme content and Clarifi please email petra(at)thewriteimpression(dot)co(dot)uk