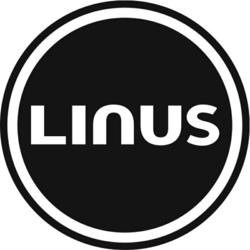 The idea of adding phone chargers to bicycles is a really creative as well as practical idea...
Bohemia, NY (PRWEB) May 14, 2013
On May 14, city bike designer, Linus Bike, comments on an article from SF Weekly about the invention of a phone charger for bikes.
According to an article from SF Weekly, Aaron Latzke and David Delcourt started a Kickstarter campaign to raise money towards creating a phone charger for bikes. Their goal is to raise $85,000 and within 54 hours, they've already raised $58,000. The idea came from a trip to Belgium where Latzke saw small electrical generators connected to the front light, which makes it easier to ride at night. Then together with Delcourt, he came up with using this concept for a phone charger, called the Atom.
The Atom is a sign of how cycling has become a part of mainstream culture. It's for the average person who needs to charge up their phone on the way to work. Cycling is accessible to more people through innovations like the Atom or bike lane apps or rechargeable bike lights. "We wanted to design [the Atom] in a way that wouldn't be intimidating to people," Latzke says. "Though a high-performance rider who used Strava might really benefit from this, it can be valuable to the commuter city rider, too."
Sally Embrey, a representative for Linus Bike, a city bike designer, commends innovators like Latzke and Delcourt who make cycling more accessible. "The idea of adding phone chargers to bicycles is a really creative as well as practical idea," she says. "After all, if people are replacing their cars with bikes, they should get as many of the same tools as possible."
Linus Bike is a California-based bicycle manufacturer that specializes in creating vintage style city bikes and commuter bikes. Not simply a bicycle company, Linus Bike sells a complete line of accessories for the environmentally conscious and for those who have a fondness for European style bicycles and the great tradition of European cycling.
#####