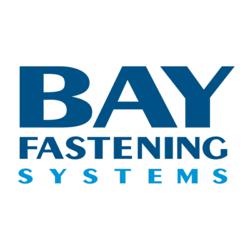 Corporate giving can benefit individuals and communities in need...
Bohemia, NY (PRWEB) May 20, 2013
On May 20, Bay Fastening Systems applauds companies in the construction industry that donate time and money to charitable causes.
According to an article from ENR Construction, corporate giving within the construction industry is in line with corporate giving from other industries. In addition to supporting worthwhile causes, charitable giving in the form of money or time, can help bring positive PR, attract new business, and retain employee loyalty and motivation.
The article notes that some companies are becoming more selective about what types of charitable contributions they become involved in. Melinda Patrician, director of the AGC Education & Research Foundation for the Associated General Contractors of America, say in the article that "Companies are now targeting their funds toward specific needs. They want to see the impact their money will have, and they are especially interested in things that will leave a legacy and grow the industry."
Patrician also notes that their foundation experienced a downturn of contributions during the recession, followed by an upturn afterward. "Our story is fairly typical of most nonprofits around the country. People were cautious and rightfully so, but they're now feeling more confident."
Clark Construction Group, Turner Construction, Saunders Construction, Sundt Construction, and McCarthy Building Cos. are some of the other companies featured in the article.
Blind rivet distributor Bay Fastening Systems comments on the importance of charity work and corporate contributions. "Corporate giving can benefit individuals and communities in need," says Clifford Bernard. "The construction industry is responsible for creating the majority of the buildings, roads and other structures in the US. It has the expertise and resources to contribute positively to society."
Bay Fastening Systems is a full service distributor of engineered fastening systems that include blind rivets, pop rivets, drive rivets, solid & semi-tubular rivets, military spec rivets, lock bolts, inserts and specialized installation systems. Founded in 1962, Bay Fastening Systems has become a leader in the fasteners industry through its continuing commitment to quality service, deep product knowledge and consultation, and an easy ordering process.
#####