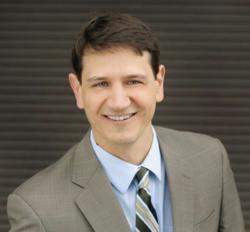 Jacksonville, FL (PRWEB) May 13, 2013
The Suddath Companies announces an addition to its executive leadership team with the appointment of David Cox to the new role of senior vice president of corporate strategy and quality assurance.
With vast experience in the transportation industry, Cox will complement the existing executive team by leading the strategic planning process and quality assurance program. He will guide the company through short and long-term improvements in operations, customer service, technology and integrated services.
"We are extremely pleased to have David join our team given his polished skill set and proven performance. In this new position he will oversee our path to overall growth and profitability with significant focus on customer service and operational execution. David will lead key initiatives pertaining to total quality management, standard operating procedures and systemic performance," said Michael J. Brannigan, executive vice president and chief operating officer of The Suddath Companies.
"In order to maintain the level of service to which Suddath is committed, a broader vision with a tighter focus will bring continued improvements to our customer experience. David will focus on both broad and finite details that Suddath continues to improve upon to remain an industry leader. He will help to define strategies and create opportunities as we continue to 'set the standard for moving the world,'" said Brannigan.
Cox has spent the last 17 years working in the transportation industry. He has held multiple key leadership positions in operations, administration, sales, quality and both general and regional executive management. Cox has a degree from Carleton College in Minnesota and has served on multiple philanthropic and industry boards. Prior to entering the industry, he served two years in the Peace Corps teaching English to students in Albania.
"Suddath has a rich history and impressive record as an industry leader in global transportation and relocation, and I am really looking forward to joining the organization at such a transformative time," Cox said.
About The Suddath Companies
Established in 1919 and headquartered in Jacksonville, Fla., The Suddath Companies is a diversified group of domestic and international service companies. Its affiliates specialize in worldwide household goods relocations, global mobility, commercial moving and workplace solutions, warehousing and logistics management, trade shows and exhibit displays, and special services. The Suddath Companies has more than 1,900 employees nationwide, operates in 19 locations throughout the United States and has strategic alliances serving more than 150 countries. Suddath is also the largest agent of UniGroup, Inc. (United Van Lines LLC and Mayflower Transit LLC). For more information, please visit http://www.suddath.com.
###
Atlanta | Charlotte | Chicago | Dallas/Ft. Worth | Ft. Lauderdale |Houston | Jacksonville | Los Angeles | Melbourne | Miami | Milwaukee | Minneapolis/St. Paul | New York/New Jersey | Orlando | San Francisco/San Jose | Seattle | Tampa/St. Petersburg | The Villages | Washington DC/Baltimore